Special from
Zoo Tennis
As the USTA's Director of Collegiate Tennis, Stephen Amritraj was able to see firsthand how the Universal Tennis Rating system was changing the landscape in college recruiting. Convinced that UTR powered by Oracle could have an even bigger impact on the global tennis community, the 34-year-old Amritraj has recently left his position at the USTA to join the Palo Alto-based company as its Chief Tennis Officer.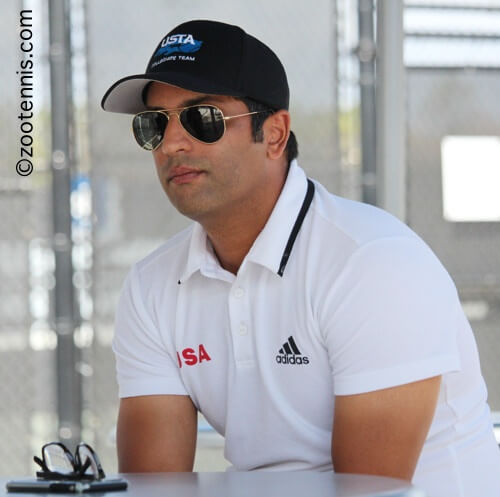 Stephen Amritraj is the new Chief Tennis Officer for UTR
©
Zoo Tennis
UTR has developed its system with an eye toward providing a specific rating for every tennis player, from beginners and recreational players to top pros like Serena Williams and Roger Federer. Its proprietary technology gathers data from matches played across the globe and uses algorithms to gauge a player's ability depending upon the quality of opponents and scores of matches played, with the accuracy of the rating improving as more matches are played and analyzed.
The company, recently purchased by an ownership group led by Mark Leschly, plans to continue to expand its global market, with nearly 200 countries now represented among the 700,000 players with UTR ratings. Partnerships with Oracle and Tennis Channel are raising the profile of the company, with a goal of creating "a level playing field and platform where any player can get a rating, track their progress and find competitive matches at their level, regardless of where they live," according to Leschly.
I spoke with Amritraj, who played at Duke and has coached on the pro tour, by phone last week to discuss his new role at UTR.