Notes
The table above lists all recruits as of May 25, 2018. In addition to the Star Rating, we display the highest TRN and ITF junior rankings for each player over the 6-month period prior to the voting, and for international players we display the TRN ranking they would hold if eligible. We also display current WTA and UTR numbers from the date the voting began.
Also Receiving Consideration
We reviewed the resumes for more than 50 teams for these rankings. Teams that received strong consideration and almost made our list are (alphabetically) as follows: Bradley, Cal Poly, Marshall, Michigan Tech, Pacific (CA), Sam Houston
Panther Pride
Katarina Petrovic just finished up her sixth season as head coach at Florida International, and she has her squad moving in the right direction. Her Panthers competed in the NCAA Team Championships this year for the first time since 2011, and graduating senior Andrea Lazaro attained All-American honors after becoming the first player in FIU history to reach the quarterfinals of the NCAA singles championships.
Of course, it all starts with recruiting, which is one area where Petrovic has shined. FIU has had a ranked mid-major class in each of the last four seasons - 2014-17 - which are the only four appearances by the Panthers in our rankings. Her recruiting classes were ranked No. 2 in both 2014 and 2015.
But things get even better in 2018.
Last week, our panel ranked FIU's class in the Top 10 of all classes nationally - nestled right between No. 9 and defending NCAA champion Stanford and No. 11 Harvard. That was more than enough to rank the Panthers as the No. 1 mid-major recruiting class in college tennis.
A quartet of international recruits will arrive in Miami this fall, including Paulina Bakaite and Komola Umarova who competed on the Lithuanian and Uzbekistani National Teams, respectively. They will be joined on campus by Russian standout Mariia Solnyshkina who has a WTA ranking inside the Top 1000 as well as Basak Akbas of Turkey who has an ITF junior ranking of 294 and has appeared in the finals of several singles events.
Florida International loses Lazaro and two other seniors who were contributors to this year's NCAA run, but their No. 2, 3 and 4 singles players from 2017-18 should return in the fall to join this heralded group of recruits.
Give Me Five
The college coaches we spoke with had overwhelming support for Fresno State in the No. 2 position. Head Coach Ryan Stotland, whose 2018 Bulldog won the Mountain West Conference title, has three highly-rated international recruits coming in next season: Jennifer Timotin (Ireland), Ella Husrefovic (Australia), and Ann-Cathrin Hummel (Germany).
The Furman Paladins are No. 3 on our list with five players coming to Greenville, S.C., from across the Southeastern United States - including 5-Star seniors Taylor Melville (Duluth, Ga.), Julia Adams (Knoxville, Tenn.), and Madison Dillon (Hilton Head Island, S.C.).
The UC Santa Barbara Gauchos and Division II Saint Leo Lions check in at No. 4 and 5, respectively, to round out our Top 5.
State Breakdown
The 25 schools in our rankings hail from 13 different states, and California leads the way. Five schools from the Golden State appear in our rankings, led by Top 5 programs Fresno State (No. 2) and UCSB (4). Other California schools with ranked classes are San Diego State (7), CSU Northridge (11), and San Diego (23).
Only two other states have more than two ranked classes: Florida and Massachusetts. All three of Florida's ranked classes are among the Top 10, with Central Florida (10) joining Top 5 classes FIU and Saint Leo. Massachusetts is represented by Division III MIT (17) as well as UMass (18) and BU (24).
Conference Call
The American Athletic Conference leads all conferences with four ranked classes. Both Memphis (No. 8) and Central Florida (10) are ranked among the Top 10, and they are joined in the rankings by East Carolina (14) and UConn (15).
The only other conference with more than two members in our rankings is the Patriot League. The US Naval Academy leads the way at No. 13, and they are joined on the list by Boston University (24) and the US Military Academy (25).
Coming Next Week … D-III Rankings
Next week, TRN and Mizuno will wrap up our recruiting class rankings with a look at the Top 25 NCAA Division III recruiting classes. Look for the men's list on Monday - and the women next Friday.
About Mizuno
Mizuno is proud to sponsor Recruiting Class Rankings at TennisRecruiting.net.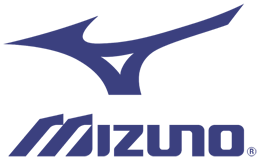 Reach Beyond
For all who participate and believe in the value of sports, Mizuno is a brand that offers superior sporting goods designed to bring happiness and joy to all through the power of sports. We know that playing sports is a journey, and we're committed to crafting the high-quality products you need throughout that journey – regardless of who you are, which sport you love and at what level you play.
At Mizuno, we're passionate about sports, and we'll always strive to help you find your inspiration – just as we have for over 100 years. REACH BEYOND expresses our strongly held desire to constantly push forward.
Connect with Mizuno on Facebook, Twitter, Instagram and YouTube - or on their website.
Leave a Comment
More Recruiting Class Rankings
22-Jun-2018
2018 Top NCAA D-III Women's Classes
The Tennis Recruiting Network wraps up its spring recruiting class rankings with a look at the D-III women. Today we present our list of the Top 25 NCAA D-III women's recruiting classes for 2018. This year, a new program has Engineered its way to the top of the rankings for the first time ever.
18-Jun-2018
2018 Top NCAA D-III Men's Classes
The Tennis Recruiting Network is excited to present its recruiting class rankings for NCAA Division III conferences. Today we unveil our Top 25 D-III men's recruiting classes for 2018. For the fourth time in five years, our top-rated class comes from the Windy City.
15-Jun-2018
2018 Top Mid-Major Women's Classes
TennisRecruiting.net is back today with more rankings of mid-major recruiting classes. Today we present the Top 25 mid-major women's recruiting classes for 2016. Check out the top of the rankings - where the Panthers are on the prowl.