Special from
Zoo Tennis
When Wesleyan senior Eudice Chong defeated teammate Victoria Yu 7-6(3), 6-2 to claim her fourth Division III singles title last month, she earned an unprecedented place in NCAA tennis history, becoming the only player - man or woman - to win four NCAA singles titles.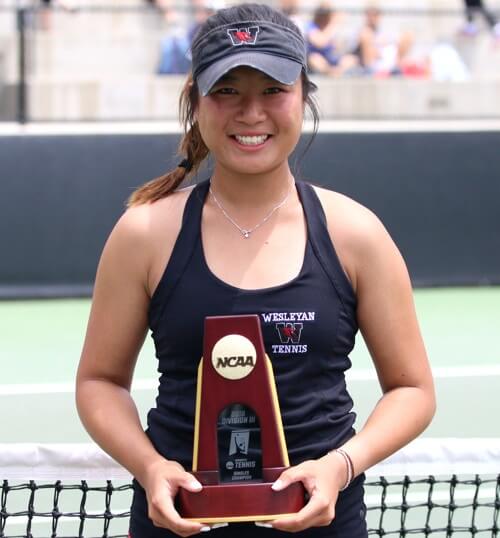 The 22-year-old, who was born in New York but grew up in Hong Kong, returned to the Chinese territory after her recent graduation, ready to begin her professional tennis career.
The daughter of two avid recreational players, Chong was on the court as soon as she could walk, but she did not take to the sport as her parents had.
"I actually hated tennis at first, didn't like it at all," said Chong, a psychology major at Wesleyan. "I took private lessons from a coach about an hour a week and I absolutely dreaded it every time I went. Playing one-on-one with a coach was never that fun for me. When I signed up for group lessons with the tennis association — I think I was 10 — that's when I really started to enjoy it. I got to play with people my own age and have more competition, more fun, playing more games, that's how I kind of got into it."