Special Feature
College Tennis Finds a Home at USTA National Campus
by Rhiannon Potkey, 10 July 2018
LAKE NONA, Fla. - Tim Cass has experienced college tennis from multiple vantage points. He's been a player, a head coach, an administrator and now he's the general manager of the USTA National Campus.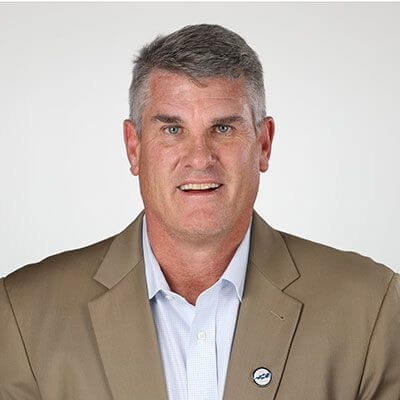 Tim Cass
In his role overseeing the day to day operations of the 18-month-old facility, Cass has worked to ensure college tennis is an integral part of the USTA's mission to grow the sport.
The National Campus has played host to numerous college matches through its College MatchDay events and Spring Break Tennis schedule. More than 300 colleges and universities have graced the courts since it opened.
The 100-court facility will be hosting the NCAA Division I Championships in 2019 and 2021.
"College tennis has been part of my fabric since I was 18 years old. I believe in it and I love it," Cass said. "It is a great way to provide structure and the idea of teamwork. That should not go undervalued. You learn leadership, morals, values, ethics and time management by playing a collegiate sport."
Cass was an All-American doubles player and three-time All-Western Athletic Conference honoree at the University of New Mexico. After graduating in 1987 with a bachelor's degree in business administration, he was named the head tennis coach of the Lobos at age 23.
Cass spent eight years coaching UNM, capturing five consecutive WAC titles and making six straight NCAA Tournaments. The ITA Hall of Fame member guided the Lobos to a No. 6 national ranking in 1995.
Cass left UNM to become the head coach at Texas A&M. In his 10 seasons at the helm, the Aggies won four Big 12 Conference titles, reached the Sweet 16 or better in the NCAA Tournament six years in a row and led the nation in attendance.
Cass eventually returned to his alma mater in 2006 to become the Chief Operating Officer/Deputy Athletics Director for UNM before leaving to join the USTA.
During the USTA's second annual All-American College Combine last month, I sat down with Cass to discuss the National Campus' involvement in college tennis.