Special from
Zoo Tennis
WIMBLEDON - Sebastian Korda began the year as a top tier junior, with an ITF ranking of 15. Four weeks later and 20 years after his father Petr had won the men's title in Melbourne, Korda claimed the Australian Open boys title, vaulting him to No. 1 in the international junior rankings.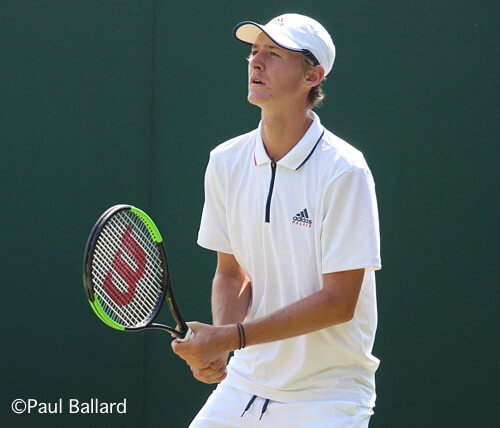 Sebastian Korda Has Played Three Junior Slams This Year
© Paul Ballard
Korda, who turned 18 last week, signed with Patricio Apey's ACE Group, a natural fit for the Korda family. Petr was Apey's first client, and Apey's management company also represents Sebastian's older sisters, LPGA golfers Jessica and Nelly Korda.
After winning in Australia, Korda made his ATP debut at the New York Open in February and also played qualifying at BNP Paribas Open in Indian Wells before returning to the ATP Challenger and ITF Futures circuits. Currently 853 in the ATP rankings, Korda has reached a Futures final in the past 12 months, and in May, picked up his first ITF Pro Circuit title with a doubles championship in Spain.
At last month's French Open Junior Championships, his second junior tournament of the year, Korda reached the semifinals before falling to eventual champion Chun Hsin Tseng of Taiwan, whom he had beaten in the Melbourne final. Korda's third junior slam of the year was less successful, with a first round loss as the No. 3 seed at Wimbledon cutting short his time at one of his favorite tournaments.
I had an opportunity to speak with the Bradenton, Florida resident after his Wimbledon loss, and our conversation included his thoughts on his title in Australia, his father's advice as he pursues a pro career, his summer schedule and what World Cup team he is supporting.