Claycourt Championship Week
Boca Raton's Slama Wins Hometown Championship
by
Ali Jones
, 24 July 2018
Twelve months ago, blue chip recruit Mia Slama left the USTA Girls 12s National Clay Court Championships with a clear measure of how she stacked up against her top-ranked peers. She won her first match, lost her second, and then notched three more back-draw victories before exiting with a respectable 4-2 record.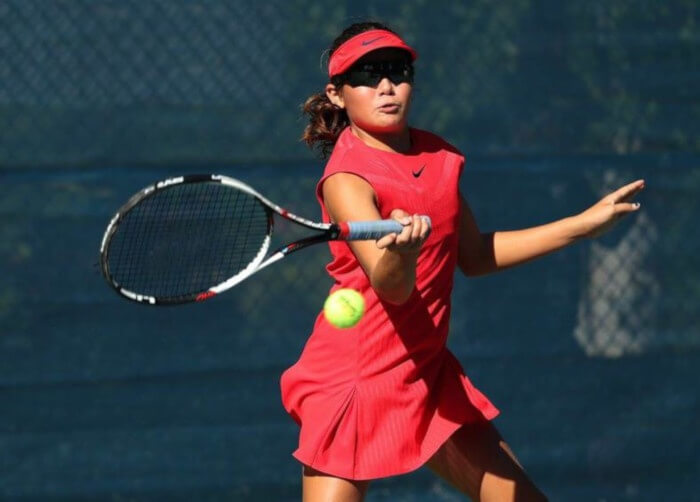 Girls 12s Singles Champion Mia Slama
In 2018, the 12-year-old Slama started play at the Girls 12s clay court championships as the No. 14 seed, and on Saturday she claimed her first gold ball with a hard-fought 6-4, 5-7, 6-2 victory over No. 4 seed Alexia Harmon, Las Vegas, Nevada.
"I was really proud because it showed how much I improved from last year," said Slama, who lives in Boca Raton and trains at NGTI (NexGen Tennis International) in Boynton Beach with her coaches Marc Slama, Werner Venter, and Reid Levin.
It was a grueling run through the tough draw for the champion.
The rising seventh grader cruised through her first three matches, losing only eight games total. But from the round of 16 on, Slama had to draw on all the technical, strategic, psychological and physical conditioning work she put into her preparation for the tournament.