Claycourt Championship Week
Rajesh Showcases His Very Best In Boys 18s Title Run
by Sonny Dearth, 27 July 2018
Perhaps not even Neel Rajesh could have imagined the quantum leap he would make in the USTA Boys' 18 National Clay Court Championships.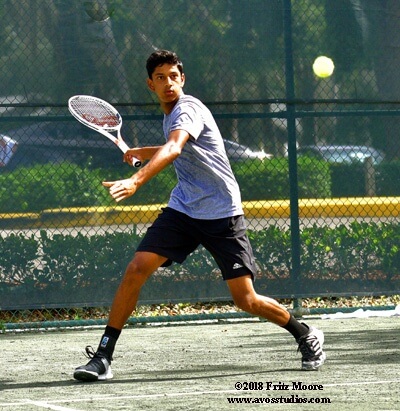 Rajesh, a four-star rising senior from Oyster Bay, New York, earned his first USTA gold ball in scintillating fashion. Seeded in the group from 33rd to 64th, he won all eight of his singles matches in Delray Beach, Florida, capped by a 4-6, 6-3, 7-6 upset of defending champion Axel Nefve in the championship match.
The 9-7 tie-break under the sun, which lasted about three hours, gave Rajesh a trio of three-set victories in the best tennis week of the 17-year-old's life. And, it provided him with a wild-card berth in the U.S. Open boys bracket.
"For sure, this would be the biggest tournament I've ever won," Rajesh said. "I've been working with my coach for the last month, and it's really elevated my game."
Rajesh, who entered the tournament ranked 82nd in the rising senior class, has been training with coach Nick Brebenel at Christopher Morley Tennis in Roslyn, New York. The payoff is evident.
"I've tried to focus on being more aggressive and more consistent," Rajesh said. In Florida, "the conditions were pretty brutal. It was around 90 most of the days."