Recruiting Profile
Epilepsy Doesn't Sideline Four-Star Gabby Dellacono
by Rhiannon Potkey, 5 October 2018
Gabby Dellacono walked onto the tennis court never knowing when or if the seizures may come. She tried not to worry, but the fear of a major episode always lingered in the back of her mind.
Dellacono was diagnosed with epilepsy at age 10. A neurological condition in which brain activity becomes abnormal, epilepsy can cause seizures or periods of unusual behavior, sensations and sometimes loss of awareness.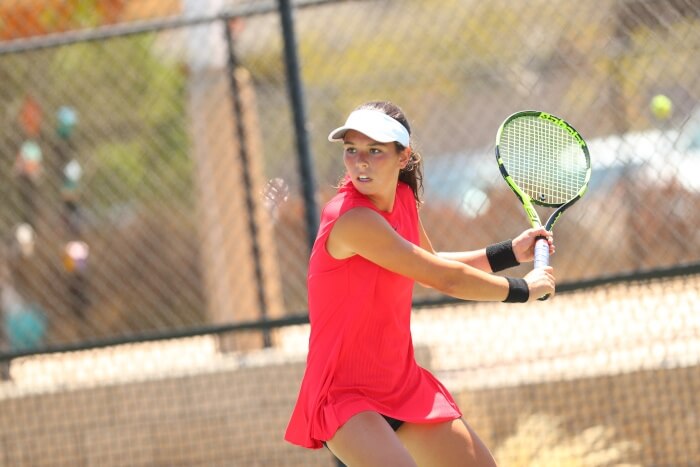 Four-Star Senior Gabby Dellacono Is Signing With Brown
Dellacono's family initially worried she may need to give up tennis, but her pediatric neurologist encouraged her to stay active. If you have a seizure, the doctor said, just get right back up and go after it again the next day.
"It was really hard dealing with some kids at school that gave me some trouble while still having to keep my grades up and play tennis. But it didn't change anything," Dellacono said. "I kept playing tennis and going to school every day. I didn't want anything to stop me from doing what I wanted to do."
Dellacono was put on medication to help alleviate the symptoms, and eventually grew out of the epilepsy. She hasn't had a seizure in three years.
The four-star senior from Stonington, Connecticut will be celebrating another big milestone next month when she signs her National Letter of Intent to play for Brown.
"It's my dream school and it's the perfect fit for me," Dellacono said. "It is close to home, which is nice because my parents are really supportive and they can watch me play more. They have been watching me since I was a little girl playing USTA matches and now they can share the journey in college with me."