Special from
Zoo Tennis
PLANTATION, Fla. - American girls swept the Orange Bowl titles last week at the Frank Veltri Tennis Center, with top seed Coco Gauff taking the ITF Grade A title with a come-from-behind 6-1, 3-6, 6-4 win over No. 2 seed Qinwen Zheng of China, and No. 4 seed Madison Sieg capturing the 16s title with a 2-6, 6-4, 7-5 victory over unseeded India Houghton in an all-US final.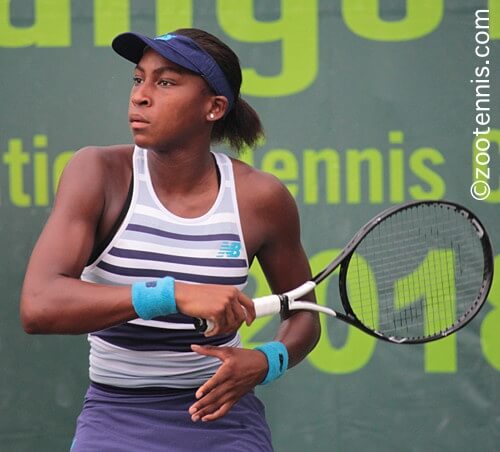 ITF Grade A Girls Singles Champion Coco Gauff
©
Zoo Tennis
History was made in the boys ITF final, with No. 13 seed Otto Virtanen beating wild card Zane Khan of the United States 7-5, 6-4 to become the first player from Finland to claim an Orange Bowl singles title.
Gauff got revenge for a recent loss to Diane Parry in the semifinals, beating the 16-year-old from France 6-0, 6-0, while Eddie Herr champion Zheng won her 11th straight match in the semifinals, posting a 6-0, 6-4 win over unseeded American Emma Navarro.
The girls final began on a warm and humid morning that quickly turned wet just three games into the match. When Gauff and Zheng returned to the stadium court after a two-hour rain delay, Gauff took control, winning the next four games in a mere 16 minutes.