Coaching Roundtable
College Coaches Reveal Their Favorite Christmas Gifts
by Rhiannon Potkey, 24 December 2018
Christmas is about much more than just presents. It's about spending time with family and friends. It's about being thankful for what you have and giving back to others.
But you never forget your favorite Christmas gift.
It may have filled you with childlike wonder, elicited squeals of joy or brought tears to your eyes. It may have been simple or extravagant, practical or indulgent.
In the spirit of the season, this month's Coaching Roundtable asked college coaches about the best Christmas gift they ever received and some of their favorite holiday memories.
Lauren Spencer, Auburn women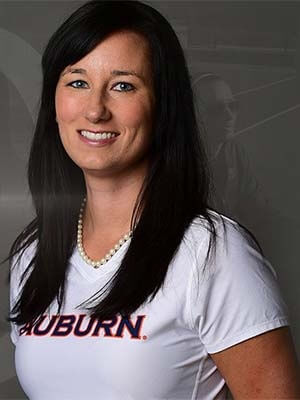 "My favorite gift that I have been given in recent years was from my aunt and uncle, who set up a college scholarship trust fund for my two sons. My family is very important to me and for them to ensure that my boys will be financially secure and given the opportunity to obtain the best education after high school meant the world to me.
"When I was growing up, my parents filmed everything we did from birthday parties, sports events, long summer days at the lake house, etc. All of these memories were on VHS tapes in my parents basement for the longest time. One of my favorite gifts that I was able to give someone was last year when my sister and I took all of the tapes and had them converted into CDs for my parents to be able to watch. I think we had well over 100 CDs from the thousands of tapes they had in the basement. It was really special to be able to put the CD in and watch it with my entire family and for my two sons and husband to see me as a child growing up."
Peter Smith, USC men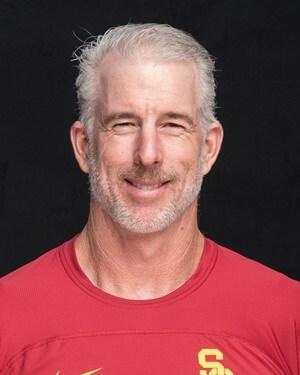 "I got a bike when I was 10 years old. I remember that very, very distinctly. That was a great gift. It was just a 10-speed bike with curled handlebars, and I just thought I was all that. When we were kids, we rode our bikes all day long. It was a big deal to ride your bike everywhere, and I rode mine absolutely everywhere. I lived in Connecticut, and I'd ride it in the winter to go play hockey, with my skates around my neck and figure out where to put the stick. I'd ride it to the pond and play pickup hockey until it got dark and then ride home. It was just special.
"The other gift that comes to mind is more risqué. I was the youngest of five kids and my older brother was 10 years older than me. One of his friends came over with a six-pack of beer and I was 12 years old. I greeted him at the door and said 'Merry Christmas' and he handed the beer to me. He was not necessarily giving it to me, but I took it to my room and started drinking the beer. I think I had two cans and knew it was definitely not fruit punch. That was my first taste of alcohol, and fortunately I didn't love it. It was a few more years before I had my second taste."
Maru Brito, Tulane women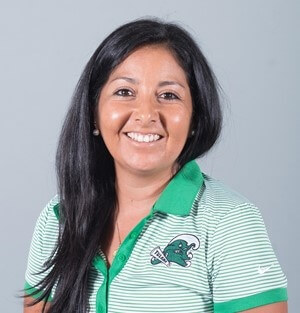 "My favorite Christmas gift was a tennis racquet that my parents gave me when I was 7 years old. That gift changed my life and made me love the sport that I love and have so much passion for!
"One of the greatest traditions that I used to have when I was growing up was called Posadas Navidenas. The posada is a Mexican Christmas tradition and celebration that takes place nine days leading up to Christmas Eve from December 16th to December 24th. The word posada means 'inn' or 'shelter' in Spanish. The celebration begins with a short religious service, which includes a Bible reading and prayer, singing of a special song, as well as a variety of Mexican Christmas carols. After the religious service, the host of the party distributes food to their guests, often tamales and a ponche navideno (Mexican fruit punch). Then, the kids and adults start breaking piñatas throughout the night that are full of fruit instead of candy. Usually this occurs on chilly nights surrounded by family and friends, singing, and eating some amazing Mexican food!
"I feel that the holidays are such special days to love, give and make people smile. Christmas is always a great time to remember and there is no other time like Christmas."
Brad Dancer, Illinois men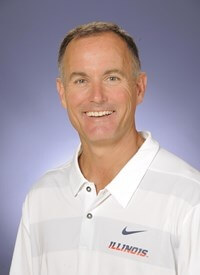 "My biggest memory on Christmas Day was opening up what I think was called a 'discman' - a portable CD player that you could run around with in your hands. I thought it was the greatest thing ever. I could now listen to my music on the go! I went everywhere with my discman - everywhere. I thought I was the coolest person on the planet. As you can imagine, later when the MP3 player came along, that literally blew my mind that I could have ALL of my music with me in this tiny little contraption. Now, with all the music on the phone or I-shuffles, it seems crazy I could have been that excited about portable music. But that's the way it was back in the day."
Erin Ness, Washington & Lee women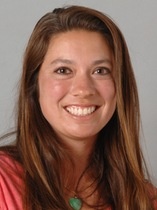 "I used to downhill ski race for a few years when I was younger, and my parents bought me a new set of skis for the second half of the season. My current skis had a gash in the bottom from hitting a rock, so I was ecstatic when I opened the new ones on Christmas morning. My parents attempted to wrap them the best they could, but it was decently obvious what they were. Unfortunately they did not necessarily help my racing career as it was pretty short lived. It was clear after a certain point that I should stick to tennis."
Matt Anger, Washington men
"The Christmas gift that I remember the most vividly was when I was 8 years old. Most of our gifts were wrapped and under the tree, but there would always be something that was unwrapped and sitting out - from Santa. I was getting more into tennis and had been using a little junior frame up to that point. I came around the corner and there were two brand new Wilson Jack Kramer autograph (wood) frames. One was strung with gut and the other was strung with nylon and meant to be a back-up. I immediately thought I had become a player.
"I contrast that with one year when I was on the tour and my wife and I were traveling to Australia. We left on December 24 and arrived on the 26th. Missing Christmas Day didn't go over well with me, and it certainly did not go over well with my wife, Kristin. I really did laugh at the thought of where those original two rackets had taken me."
Alison Silverio, Notre Dame women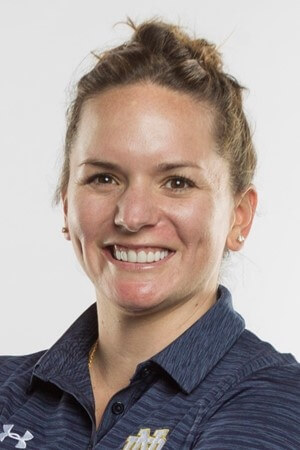 "Growing up, my parents would always get my brother and me a joint present. It was a tradition to open up that present last. Some of my other favorite Christmas traditions are: Christmas Eve mass, my moms spaghetti and meatballs and my dad jingling bells on Christmas morning. Our ping pong table was the best gift we received! I loved our ping pong table because it was another activity to do with my brother. Being the younger sibling, I always wanted to do whatever my big brother was doing. And if it was an activity where I could beat him, even better! I did get a few victories on our ping pong table, but mostly I cherished the quality time we spent together while playing."
Adam Schaechterle, Pepperdine men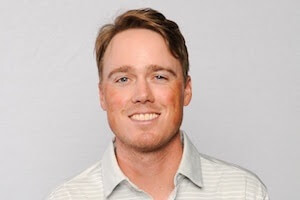 "When I was in third grade, my dad gave me a basketball goal. He worked long hours in real estate throughout my childhood. But when the ground thawed in spring, my dad dug a hole, mixed cement, and installed the hoop himself. It took several days of hard work to complete the project. That was my favorite Christmas gift because my twin brother and I shot hoops every evening. We played pick-up with friends from school and from our neighborhood. We played games of H-O-R-S-E with my dad, under the garage flood light after dark. Beyond the fun moments we had with that basketball hoop, the time my dad put into the building and installation process meant the world to me."
Catrina Thompson, Minnesota women
"My greatest Christmas gift occurred seven years ago when I was informed by my family that my Dad had blockage in his arteries and was going to have surgery on the next day during the holidays. It gave me time to reflect on family and the importance of good health. Fortunately, the cardiologist put six stents into my Dad's arteries and he survived and is still in my life today. I now try to emphasize to my players the importance of nutrition, taking care of your body, preventing injuries and appreciating their families. Christmas is one of my favorite holidays, so it is always a special time to make new and lasting memories with family, friends and our teams!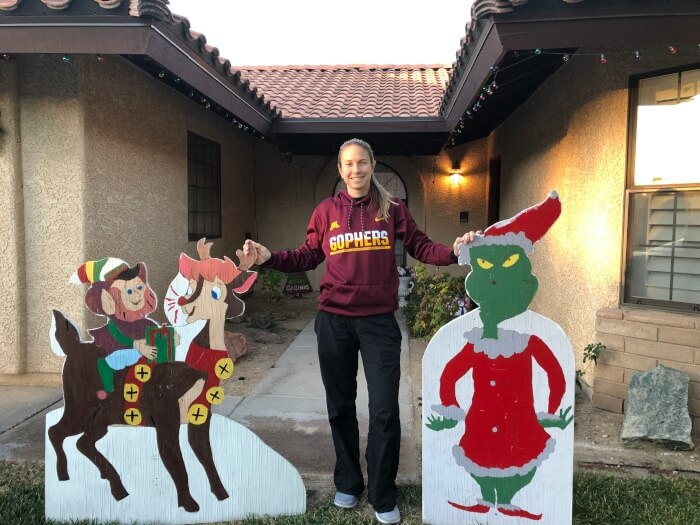 "We have had a family tradition for the last 26 years in which create, build and construct a wood character for the holidays such as snowmen, an elf, a Santa Claus, an ice skater, etc. Unfortunately, we do not have any artists in our family. But we have learned that by working together and dividing out the tasks that we can produce meaningful family memories. When we get together we all bring a picture of a possible candidate for our next wooden figurine and then agree upon a final selection. We then make a grid on the picture and then also make a similar grid on a 2 feet by 4 feet piece of plywood. After cutting the figure in the plywood, we each then take a few of the squares in the grid and paint it to correspond to the picture. This produces a completed figurine for which we display on our front lawn during the holidays."
About Tourna
Tourna is proud to sponsor the Roundtable Discussion series of articles at TennisRecruiting.net.
Tourna is best known for its flagship product Tourna Grip. Since 1977, it's still the gold standard for sweat absorbing grips. The Trademarked Light Blue color can be found on hundreds of touring pros and amateurs all over the world. Tourna Grip has tacky versions known as Tourna Tac and extra tacky versions called Mega Tac.
Also be sure to also check out our highly rated Tourna Strings and Accessories out here at Tennis Warehouse - and connect with us on Instagram or Facebook.
Leave a Comment
More Roundtable Discussions
29-Nov-2018
How Coaches Help Signed Recruits Stay Ready for College
Signing a National Letter of Intent can be a huge relief for recruits. But how do college coaches ensure players stay engaged in tennis and keep improving before they arrive on campus as freshman? Several gave their advice in this month's Coaching Roundtable.
25-Oct-2018
Coaches Weigh In On New Signing Window
The recruiting calendar has changed this year, with the signing period no longer broken into two separate windows. This year's seniors can now sign anytime from November 14, 2018 through August 1, 2019. How will this impact recruiting? We asked several coaches for this month's Roundtable.
12-Sep-2018
Roundtable: Helping Freshmen Transition to College
Making the transition from high school to college can be a big change for incoming freshmen tennis players. How do programs help them acclimate? What resources are available on campus? We asked several coaches from around the country for this month's Coaching Roundtable.
About Rhiannon Potkey
Rhiannon Potkey is a veteran sportswriter with more than two decades of experience in journalism. Potkey has covered many sports at many levels and has a passion for finding great stories. Potkey has covered the U.S. Open, junior sectional and national events, college conference championships and Davis Cup matches. Potkey is currently Content Strategist for Tennis Recruiting.