Commitment Profile
Yale Makes a Believer Out of Blue Chip Kung
by Rhiannon Potkey, 27 December 2018
Chelsea Kung didn't think she would like Yale. She assumed attending an Ivy League school meant sacrificing the quality of tennis.
But after watching the team train during a visit to campus, Kung realized she was wrong.
"I had this preconception that the Ivies were so tough academically that the tennis was really a secondary thing," she said. "But once I saw the level of players, I was thinking, 'these girls are really good.' It was better than I thought. I really saw it's not just one or the other, but you can excel in both."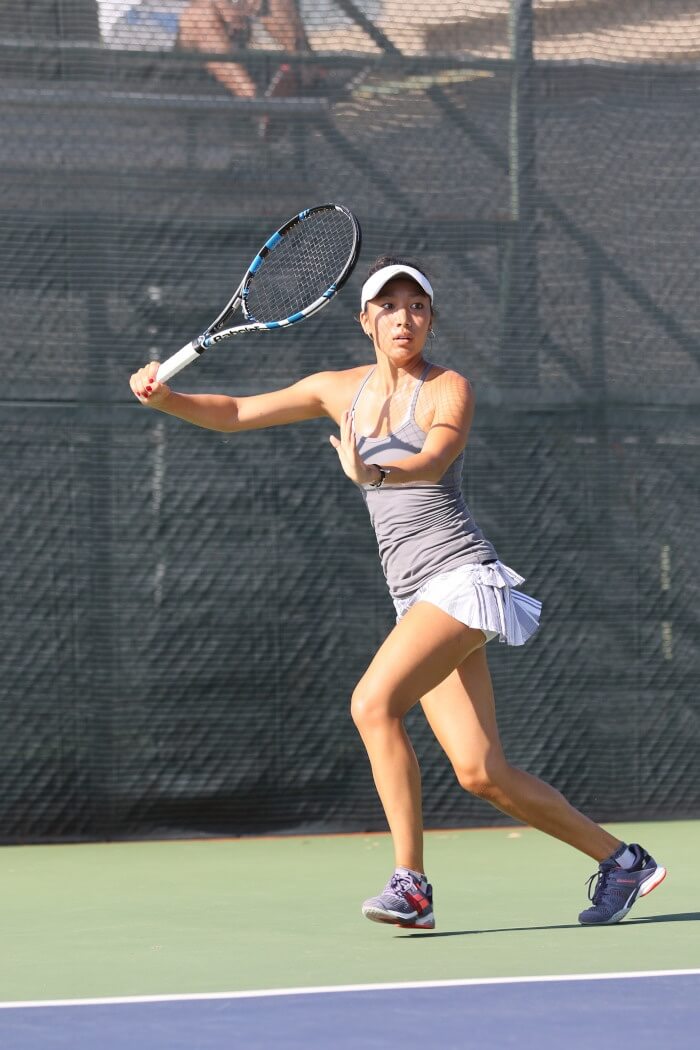 Blue Chip Chelsea Kung Will Play for Yale
Kung will soon be getting that same chance. The blue chip senior from Fort Worth, Texas completed her application process for Yale two weeks ago, and will be joining the Bulldogs next fall.
Kung narrowed her choices to Yale, Cal and Rice. She made official visits to each campus, with her trip to New Haven, Connecticut putting Yale over the top.
"It was really hard to compete after I went there because I loved it," said Kung, the No. 1-ranked senior girl on TRN's recruiting lists. "I love the team and I really felt like I connected with them and the coaches. Everyone was so welcoming and friendly, and the size of the school was perfect for me. It just felt like I fit in really well there."