Player Spotlight
Spotlight Players of the Week - William Kaiser and Riya Ravi
by Rhiannon Potkey, 29 January 2019
SPOTLIGHT ON William Kaiser (Edmond, Oklahoma)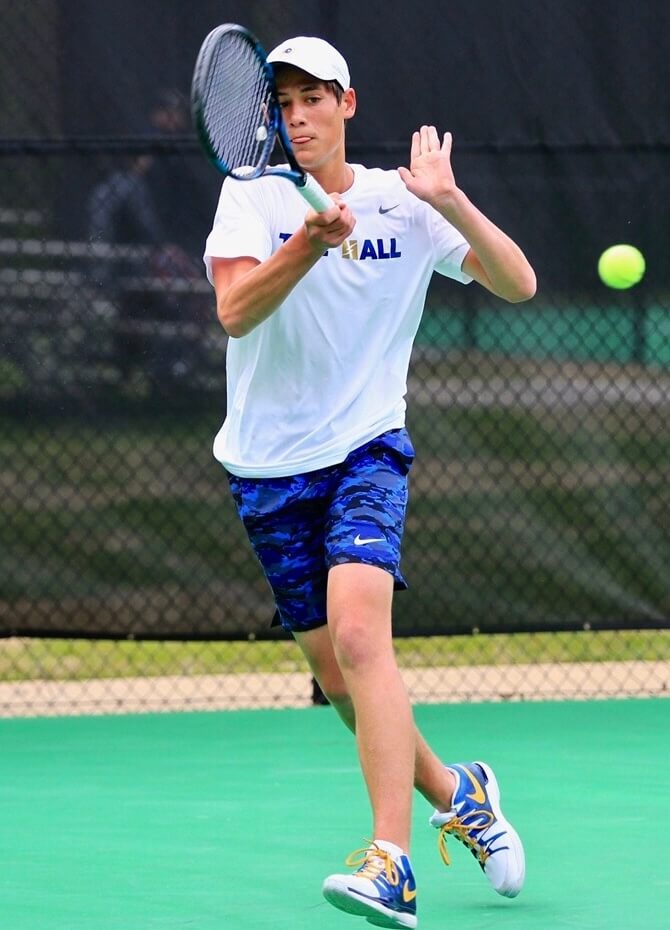 Music on your playlist: I like a mix of things. I listen to a lot of rap and I like Frank Ocean and indie.
Dream vacation destination: Maldives.
Favorite food: I like everything, but spaghetti never gets old.
Favorite athletes: This is going to sound really cliché, but Federer and Serena. You can't go wrong with those two.
Future occupation: I want to be a dermatologist.
If you could have dinner with anyone dead or alive, who would it be: Freddie Mercury and Arthur Ashe. They both changed so many things and were really revolutionary in their respective fields. I did a report on Arthur Ashe in the eighth grade and learned a lot about him, and Freddie Mercury has so many hits. It would be really cool to meet those two.
Must-watch TV show: American Horror Story
Favorite movie: Step Brothers or We're The Millers
If I am not playing tennis, I am … hanging out with friends.
Instagram: @willkaiserr