Making the Grade
MIT-Bound Fernandez Is Engineered for Academic Excellence
by Rhiannon Potkey, 6 February 2019
Sara Fernandez may have been turning 15, but her focus was clearly on her future.
Instead of having a traditional quinceañera, Fernandez asked her parents if she could travel from South Miami to Indiana to watch several Division III programs compete in a tournament.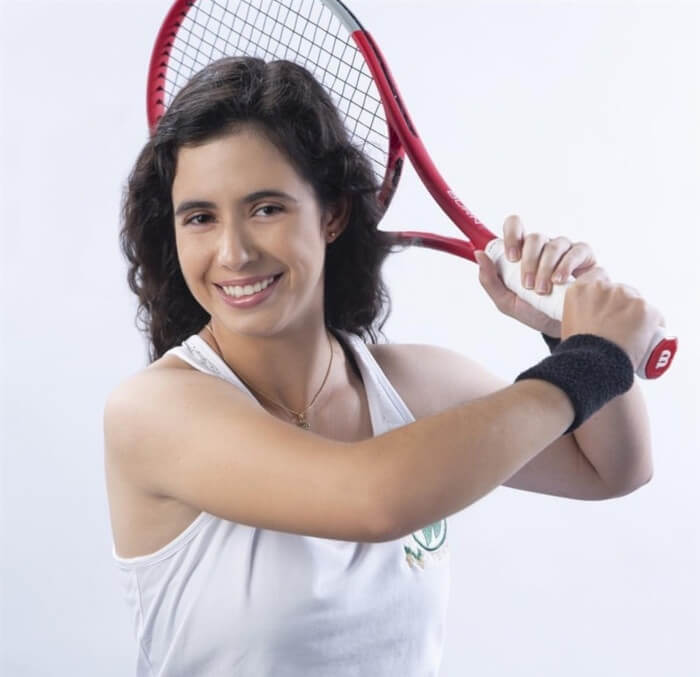 Sara Fernandez Has Committed to MIT
Fernandez knew she wanted to attend a prestigious academic institution, and being around the programs would help her get to know them better.
Her family agreed, and she flew out to watch matches, meet coaches and speak with players from MIT, Johns Hopkins and Carnegie Mellon.
"I was really enthralled by everything," Fernandez said. "It ended up being long and we were there for seven straight hours. But it was great to see them play and learn more about them."
After more than two years of research, Fernandez made her final decision. The three-star senior has been admitted early action at MIT. Fernandez is taking part in a signing ceremony today at Westminster Christian High with other student-athletes.
Fernandez made official visits to MIT, Johns Hopkins, Carnegie Mellon and Caltech to learn about the opportunities they offered. She enrolled in a summer academic program at MIT, and got to know head coach Carol Matsuzaki better during the recruiting process.
"I felt the most connection with MIT just because I had been exposed to it so much and had visited a few more times," Fernandez said. "I spent a lot of time in Boston and with Coach Carol. She was very hopeful and uplifting and there was never a moment where I felt like just another person talking to her. It was a very individualized experience."