College Feature
Getting To Know UCLA's Maxime Cressy
by Jonathan Kelley, 26 February 2019
Maxime Cressy is a force of nature. A tall (6-foot, 6 ½-inches), sturdy, athletic, vocal, brash, and very talented force of nature. Possessed with a mighty serve and crafty net game, he isn't guided by the prevailing winds of men's tennis. And from the baseline, Cressy is happy to hit multiple slice forehands until he finds the opportunity to come to net, where he is supremely confident - and effective. His volleys are crisp and his overheads deadly.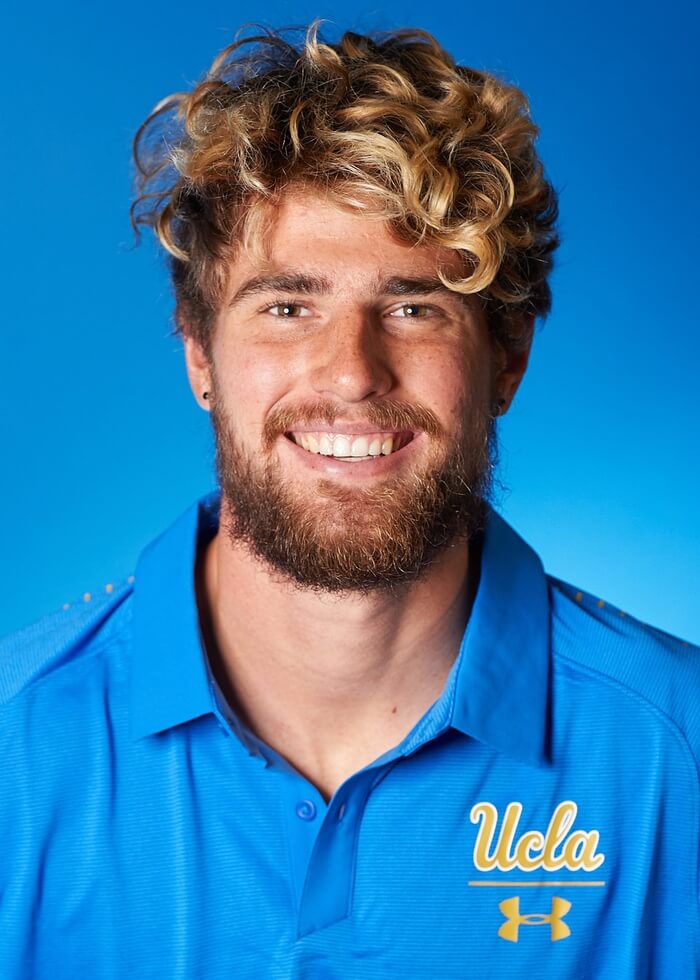 Maxime Cressy
© UCLA Athletics
Cressy has big plans to take professional tennis by storm. But not before the 21-year-old sees how far he can lead his No. 14-ranked UCLA Bruins team, where he's excelled in the early going of the dual match season at the No. 1 spot in singles and, primarily with Keegan Smith, at No. 1 in doubles.
Cressy's rise to prominence in the tennis world has been startling. Prior to joining the Bruins, he played very little junior tennis in France, where he was born and mostly raised. But a move to the Weil Tennis Academy in Ojai, California and a title at the 2014 Los Caballeros USTA tournament (with wins over Connor Hance, Bjorn Hoffman, and Reese Stalder, among others) caught the eyes of college coaches. But at UCLA, he barely played his freshman year, and played mostly at No. 6 his sophomore year and No. 5 last year.
After UCLA fell in the semifinals of the 2018 NCAA tournament to Ohio State, Cressy played 19 Futures tournaments in North America during the second half of 2018. In that span, he won eight doubles titles and, in his penultimate event of the year, his first professional singles title, indoors in Tallahassee. His ATP ranking rose from unranked to No. 448 in singles and from No. 1136 to No. 260 in doubles.
Then, he made the switch from the Tricolour to the Stars and Stripes (his mother is American – a USC alum). He used his No. 1 doubles ranking in the new ITF rankings system to gain entry into his first Challenger draw: the Columbus indoors, where he and partner Bernardo Saravia took the title. Two weeks later, he used his ITF singles ranking to enter qualifying at the Cleveland Challenger, just his second challenger singles draw, also indoors, and ended up winning the whole tournament – and gaining some non-tennis attention. Perhaps most remarkably, the day after winning Cleveland he had a 10:00 a.m. qualifying match at the Dallas (indoor) challenger – and won that.
I caught up with Cressy at the ITA Indoors in Chicago.
Jonathan Kelley: Seems like you've become something of an indoor tennis specialist? You've had incredible results especially in the pro ranks over the past few months.
Maxime Cressy: Yeah I won a futures – a $25K indoors; finaled/semi'd in three $25Ks [indoors], and I won I think two or three futures indoors in doubles and I won a challenger in doubles and won challenger in singles. I could have had a good run in Dallas but I was too exhausted after the Cleveland challenger.