Tournament Feature
High School Team Championships Ready For 12th Annual Event
by Staff Reports, 13 March 2019
The 2019 edition of the DecoTurf High School Tennis Team Championships presented by Icy Hot will mark the event's fifth year in Chattanooga, Tennessee. The 12th annual tournament takes place on Friday and Saturday, and will feature 68 teams from 13 states.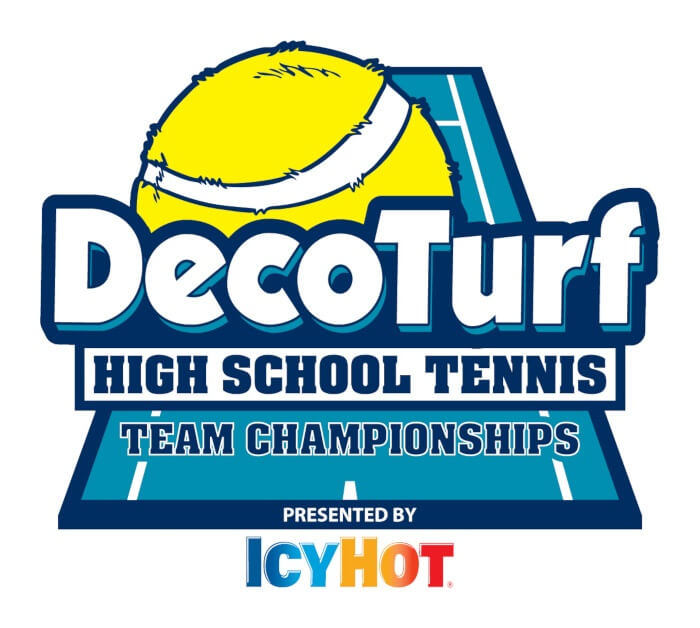 The host sites are the Champions Club, Baylor School, McCallie School, Girls Preparatory School and Warner Park. Each participating team is guaranteed three dual matches featuring six singles and three doubles matches.
The participants will include a record 21 defending team state champions and 15 defending state finalists. There are 24 seniors that have already committed to play collegiate tennis competing in the event. This year marks the first time in tournament history that the tournament field will not include either the defending Boys A Division or Girls A Division champion.
The Girls A Division features one of the strongest fields ever. Five defending state champions will headline the 12-team field that includes host and four-time Girls A Division champion, Baylor. The top seed is Cambridge, 2018 Girls A Division finalist and Georgia Class 6A state finalist. The Bears are led by four-star University of Tennessee-Chattanooga signee Jessie Young and Monmouth University signee Ann Spurka. Other top teams include defending Florida Class 3A State Champion Doral Academy, defending Florida Class 1A State Champion Saint Andrew's and 2018 Georgia Class 7A state finalist Lambert. Doral Academy is led by four-star senior Bin Zheng, blue chip Valeria Ray, the nation's 24th ranked eighth grader, and Lauren Kettlewell, the nation's 12th ranked sixth grader. Saint Andrew's is led by four-star sophomore Sara Snyder and five-star eighth grader Manci Pal. Lambert is led by University of Tampa commit Cheyanne Brooks and four-star sophomore Brooke Despriet. Other top players include Sacred Heart's duo of five-star sophomore Carrie Beckman and four-star sophomore Ellie Eades, Milton's duo of four-star junior Juliana Mascagni and four-star freshman Haley Gaudette, Montverde Academy's senior duo of Luiza Fullana and Middle Tennessee State commit Love-Star Alexis.
The eight-team Girls B Division features a pair of state champions and state finalists led by defending Georgia Class 4A State Champion North Oconee. The Titans are led by sisters Jenna and Lindsay Tulenko. Other top teams include North and Harpeth Hall. Other top players include blue chip junior Carly Briggs of Calhoun, ranked 12th in the nation, Maggie Nelson (Vestavia Hills), Sophia Shiben (McCracken County), and Emma and Katie Beavin (North Oldham).
The Girls C and D Divisions feature competitively balanced fields. The Girls C Division is led by a pair of Georgia teams in Carrollton and Pace Academy. The four-team Girls D Division is led by 2018 Alabama Class 4A/5A state finalist Briarwood Christian. Top players in these divisions include four-star freshman Cameron Didion (Winter Park), Willa Rogers (Dobyns-Bennett), Kendra Womack (Brookwood)and Sofia Ivashchenko (Carrollton).
The Boys A Division features a talented 12-team field headlined by six defending state champions. The top seed is defending Florida Class 2A State Champion Montverde Academy. The Eagles are led by senior Brazilians Bernardo Costa and Bruno Nunes, a Belmont commit. Other top teams include two-time Boys A Division champion and defending Illinois Class 2A State Champion Hinsdale Central, defending Missouri Class 2 State champion Rock Bridge and Florida powerhouse Saint Andrew's. Hinsdale Central is led by Tulane signee Joseph Daw and a trio of four-star freshmen in Mujtaba Ali-Khan, Noah Hernandez and Dean Kamenev. Rock Bridge is led by the senior Division I signees Jake Fraunfelder and Zach Grueber and four-star freshman Max Litton. Saint Andrew's roster includes five-star sophomores Jacob Lowen and Ellis Short and five-star eighth grader Leanid Boika. Other top players include the nation's 19th ranked sophomore and blue chip recruit Baylor Sai (Montgomery Bell), four-star senior and Air Force commit Jonathan Mascagni (Milton), Charlotte Country Day's four-star freshman David Saye, McCallie four-star freshman Will Leathers and Colin Tuttle, Myers Park seniors Mark Dillon and Sam Dean and the Briarwood Christian duo of four-star sophomore Luke Wolf and five-star eighth grader Ethan Carr.
The Boys B Division features four defending state champions. The top seed Catholic, defending Louisiana Division I State Champion, is led by three of Louisiana's top freshman in Aidan Lee, Charles Fremaux and Ashton Ellis. Other top teams include, Oklahoma Class 5A State Champion Heritage Hall and 2018 South Carolina Class 2A state finalist Saint Joseph's Catholic School. Top players will include Webb School's Harrison Williams and Ohm Sharma, Trinity's Brandon Chou and Michael Chou, Will Kaiser (Heritage Hall), Nicholas Loudermilk (St. Joseph's Catholic), and James McIntosh (George Washington).
The Boys C and D Divisions feature a solid group of competitors. The Boys C Division features a trio of defending state champions in Georgia Class 4A champion North Oconee, Missouri Class 2 champion John Burroughs and defending Kentucky champion Saint Xavier. The Boys D Division is led by 2018 Georgia Class 6A state finalist Dunwoody and 2018 North Carolina Class 4A semifinalist Cardinal Gibbons. Top players in these divisions will include Butler University signee Zach Trimpe (Edwardsville), four-star junior Hallet Green (McGill-Toolen), and Brolin Dorsey (TL Hanna), Cole Brainard (Dunwoody), Gabriele Montanari (Edwardsville), Andy Benabe (Winter Park) and Peter Glenn (Cardinal Gibbons)
Leave a Comment
More Tournament Features
8-Mar-2019
Firecrackers and Patriots Capture USTA Spring Team Titles
Dealing with a variance in weather and opponents, the Patriots and Firecrackers walked away with titles at the USTA National Spring Team Championships in Mobile, Alabama earlier this week.
24-Feb-2019
UChicago Men Break Through To Win Historic Title
The University of Chicago men captured the first ITA Division III National Team Indoor title in program history on Sunday, defeating three-time defending champion Emory 5-3 in Cleveland, Ohio. Emory had eliminated UChicago the previous three years.
18-Feb-2019
Top-Seeded Ohio State Captures Title
Top-seeded Ohio State clinched the ITA National Men's Team Indoor title with a 4-2 victory over defending champion Wake Forest on Monday in Chicago. The Buckeyes avenged last year's loss to Wake Forest in the NCAA final.