Special from
Zoo Tennis
INDIAN WELLS, Calif. - Three of the four champions in the 12s and 14s divisions at last week's Adidas Easter Bowl Championships arrived in Indian Wells determined to improve on their previous appearances at the prestigious USTA Level 1 National event. Boys 14s champion Juncheng Shang, Girls 14s champion Tsehay Driscoll and Girls 12s champion Thea Latak all had early round losses in 2018 to motivate them.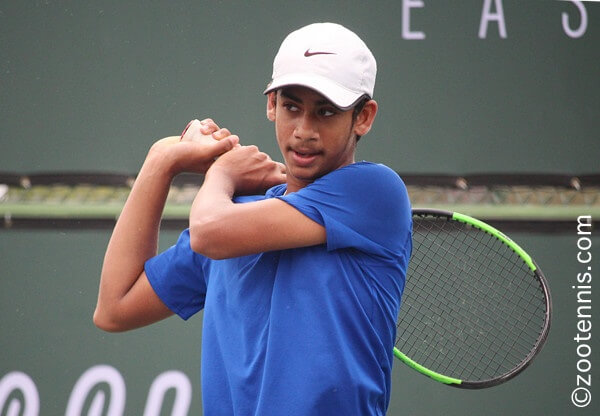 In contrast, Boys 12s champion Abhishek Thorat was making his debut in the desert, yet his success was immediate, with wins over the No. 1 and No. 2 seeds in the final two days resulting in the title.
Thorat's only three-setter came in the quarterfinals, where the 12-year-old from Tampa came back to defeat No. 4 seed Abhinav Chunduru 4-6, 6-3, 10-6, with the 12s division using match tiebreakers in lieu of a full third set.
After defeating top seed Maxwell Exsted 6-2, 6-2 in the semifinals, Thorat kept rolling in the final against No. 2 seed Cooper Woestendick, taking a 5-0 lead before settling in for a 6-4, 6-1 victory.
Thorat knew he could not relax with that lead, and Woestendick did indeed make his way back into the match, with Thorat finally closing out the opening set by holding serve on his third opportunity to put it away.
"I came in here playing pretty good and I know that Cooper's a great player and he's going to adjust, he's going to find a way to come back," Thorat said. "So I just needed to stay focused, stay in it."