Commitment Profile
Prinyarux Finds a Division I Match in Rutgers
by Rhiannon Potkey, 8 May 2019
Alisa Prinyarux really wanted to play at a Division I school, but didn't think her tennis was good enough to warrant any offers.
She figured her search would focus more on lower-division schools, where she could still get a great education and enjoy playing on a team.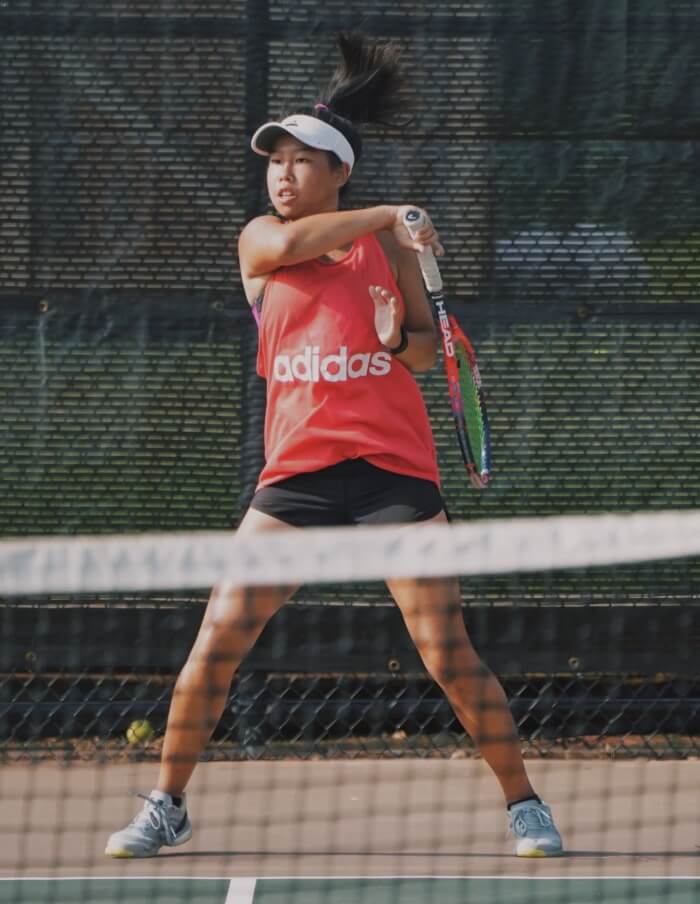 Five-Star Junior Alisa Prinyarux Has Committed to Rutgers
© Contributed Photo
Then, a funny thing happened. The less pressure Prinyarux felt about fulfilling her goal, the better she began playing.
"I think it was just not worrying about my ranking or numbers and just playing tennis," she said. "It was just about doing the sport I had learned to do all my life and not worrying about who I am playing or what coaches or colleges are looking at me. I think that helped a lot."
By the time September 1st rolled around last year, Prinyarux's game had improved enough to warrant attention from Division I schools. The five-star junior from Overland Park, Kansas received a steady stream of emails from coaches.
"It was like, 'Oh. I am actually not as bad as I thought,''' Prinyarux said. "There were some schools that contacted me that I never thought I could play there."
After researching her options and taking visits, Prinyarux verbally committed to play for Rutgers.
"Right when I stepped on campus, I felt comfortable with the team and the coaches and just the vibe of the school," she said. "It was super diverse, and even though it's a big school, it feels really small. I could just see myself going there."