Recruiting 101
Recruiting Insight From a Mother, Coach and Player
by Rhiannon Potkey, 30 December 2019
Courtney Hance pounced on the bed and tried to wrestle the phone out her daughter's hands.
Kenadi Hance was ready to give her verbal commitment to University of Washington head women's coach Robin Stephenson.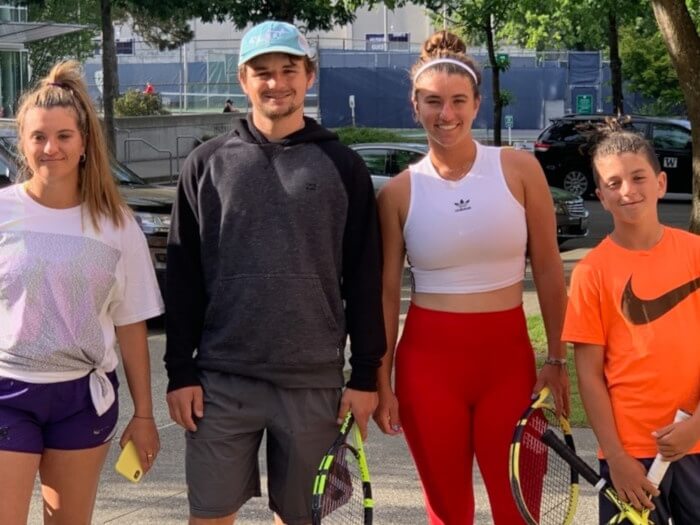 Kimmi, Connor, Kenadi and Keaton Hance
© Contributed Photo
The five-star recruit from Torrance, California had four other colleges offering scholarships, and Courtney Hance didn't know if Washington was the right fit for her daughter.
"My husband is yelling at me to leave her alone," said Courtney Hance, recalling that day in 2015. "I was trying to do anything I could to stop her. I wanted her to take more visits to other schools."
As soon as Kenadi hung up the phone, Courtney received a text message from Stephenson, saying: "I will be there for you child. I will take over your role. She will do great and will help me build the program. I know this is hard for you, but this will be the greatest experience of your life."
"I was like whatever Robin. I wanted her to go to UCLA," Courtney said with a laugh. "But she was being recruited by Baylor and Notre Dame as well and I wanted her to broaden her horizons and not pick the first school she thought she liked."
The decision proved mother doesn't always know best, and the recruiting process isn't an exact science.
Kenadi Hance graduated from Washington last spring after playing four years for the Huskies. Courtney Hance cried watching her daughter go through Senior Day.
"She is so happy. She would never, ever take her choice back," Courtney said. "She loves it, and the way the team speaks about her and her journey and growth really makes me proud."