Mother's Day
Happy Mother's Day: Sweet 16 Players Honor Mom with Tributes
by Rhiannon Potkey, 10 May 2019
Tennis mothers sacrifice a lot to ensure their children can play the sport they love and pursue their dreams.
They spend hours driving them to lessons and tournaments. They work to earn money to pay for equipment, travel and entry fees. They celebrate wins and commiserate losses.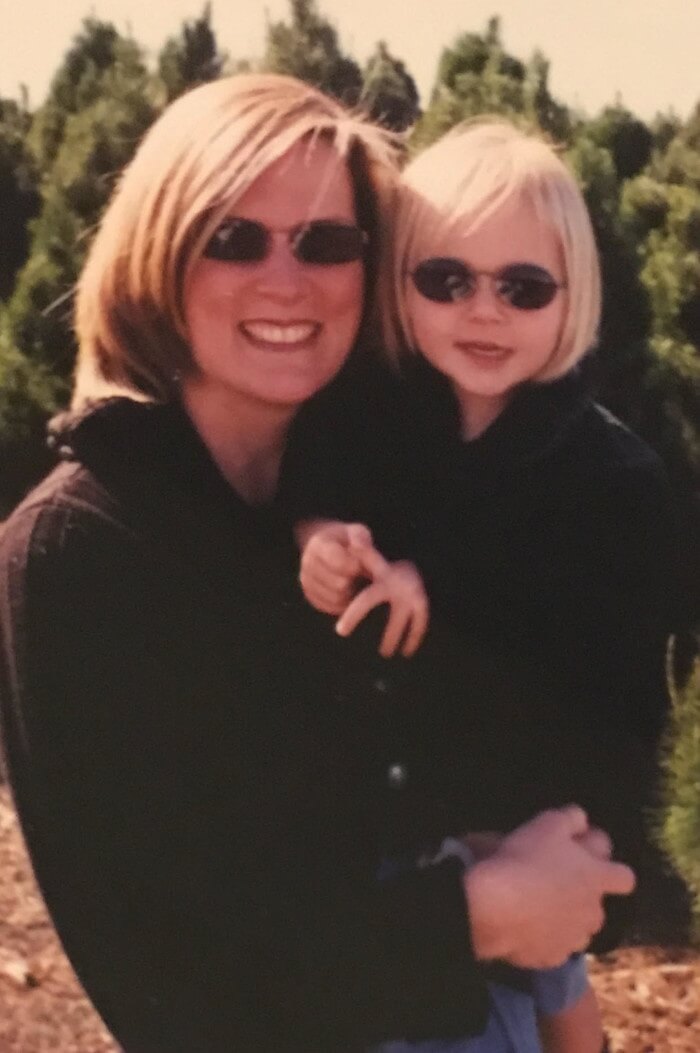 A&M's Riley McQuaid and Mom, Sherri
They are part-time counselors, chauffeurs and chefs. Anything to help their children be happy.
Mother's Day is Sunday, and many moms will be spending the weekend doing what they have always done. They will be watching their sons and daughters play tennis and cheering for their success.
I contacted players from the men's and women's teams remaining in the NCAA Division I Super Regionals to give them a chance to honor their moms with a written tribute. Happy Mother's Day!
"My mom is my everything. Whether I won or lost, she was always there with a big hug and smile. It's a bit harder now being so far away, but after every match I always have an amazing text waiting from her. My mom used to drive me four hours a day to and from practice. She never complained once because she was supporting something I was passionate about. She has shown me how to work hard for everything, stay humble during the good times and to do everything with a smile. My mom is my role model and I can guarantee I would not be here today without her. I love you Mom."
"Hey mom, I just wanted to say thank you for being there for me throughout my whole tennis career and supporting me through my ups and downs. Without you, I don't know where I would be today, nowhere near where I am. Happy Mother's Day! I love you."
"My mom, Katrina Failla, has dedicated so much of her life to helping me succeed on and off the tennis court. My mom homeschooled me from a young age and she has fed me millions of tennis balls. I feel so lucky that my mom has played college and professional tennis and is always there for me through the ups and downs. My mother has helped me immensely with my tennis game, but most of all she has shown me unconditional love regardless of my tennis results. Thank you mom for everything you have sacrificed for my tennis career! I love you so much and I wouldn't be the person I am today if it wasn't for you!"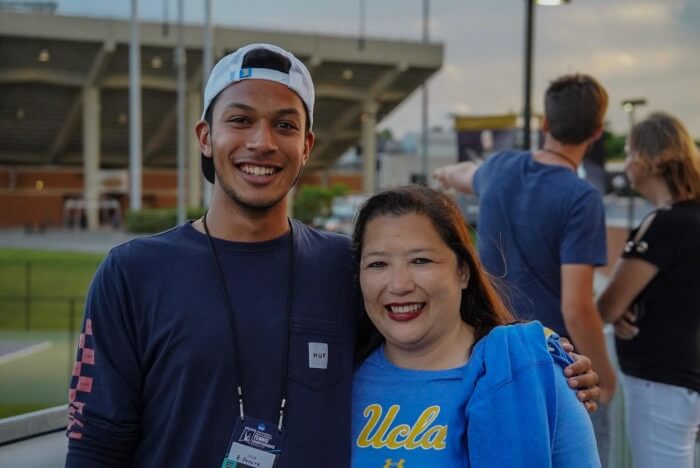 UCLA's Bryce Pereira and Mom, Stephanie
"My mom is truly my everything. She has been my No. 1 supporter on and off the court from day one. No matter where I am traveling for a tennis match or tournament, she's always right there on the sidelines. She's always a face I look to in the stands when I need to get the pre-match jitters out of my system. The love and care that she gives me despite all the stress and worry I put her through is admirable. She's the strongest woman I know in every possible way. I don't always take the time to tell her how important she is to me, but I am extremely thankful for her and love her endlessly. I wouldn't be anywhere close to where I am right now without her right by my side. Love you mom."
"To say that my mom has sacrificed everything for me is an understatement. She has given up her life to support me and my siblings on and off the court. Because I have been playing tennis for 15 years, it takes a lot of dedication, time and patience dealing with four kids playing tennis and knowing that long days are always ahead of us. My mom has never once complained about all the traveling or driving we would do in one day. In fact, I think she loves it and would say that spending the two-to-three hours in the car driving us to practice or tournaments would be the times she enjoyed the most with us. Since starting college, my mom has watched all of my college matches and is always the first one to text me or call me after my matches. My mom was never one who cared about tennis, she only cares about my happiness. She is one of the most positive people I know, which is reflected in my tennis, and she has always been a shining light for me in everything I have done. My mom is my hero and I hope that one day I can be half the person she is."
Trevor Foshey, Mississippi State
"I know it can be cliché to say, but my mom is the most amazing person in my life. She has been there every step of the way with more support than I could ever ask for. From working three jobs just so I could play tournaments to traveling everywhere and anywhere to watch me play college tennis, her dream is to see her kids succeed and that's what makes her so special. Thank you Mom, and Happy Mother's Day."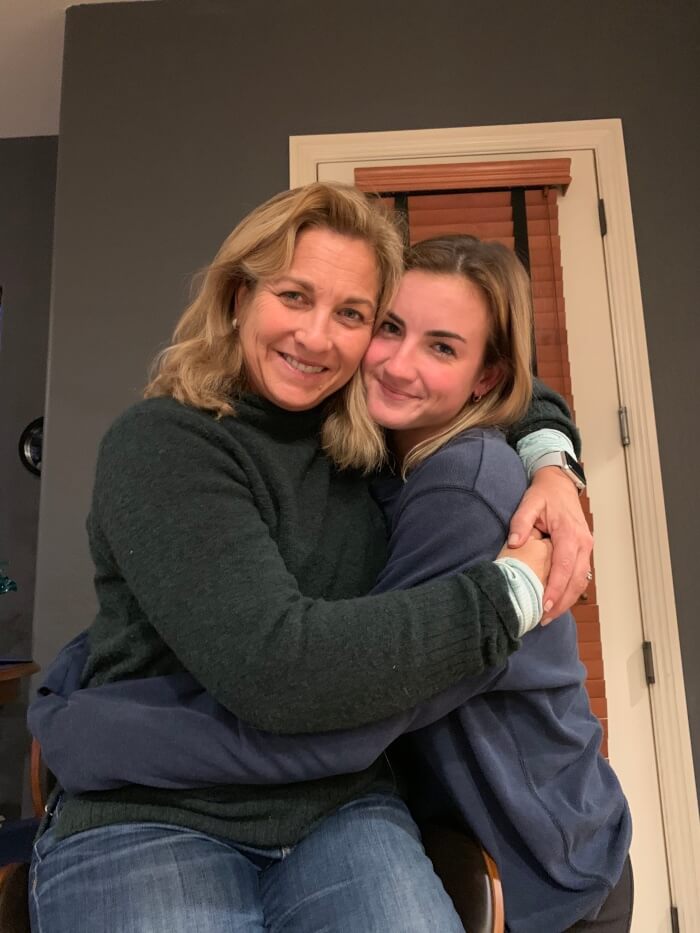 Michigan's Kate Fahey and Mom, Elena
"My mom has been there for me since the very beginning of my tennis career. She has always supported me unconditionally and emphasized enjoying the journey of it all. I will never forget her feeding me balls in our driveway when I was little. She will always be my biggest fan and I am so grateful for her support. I would not be where I am today without my mom!"
William Blumberg, North Carolina
"Happy Mother's Day! Thank you for absolutely everything you have ever done for me. Without you, absolutely none of this would be possible. I am so thankful to have you in my life and the love and support that you constantly give to Andrew, Alex and I is something we could never pay back. I will never be able to say thank you enough for the amount of times you drove and picked me up from practice in the city. Without you, I would have nothing! The amount of sacrifices that you made for us to have the chances to succeed were incredible. I am lucky to call you my mom and big mo. I love you!"
"Dear Mom,
You are the most incredible person I know, and it is hard to find the words to describe the impact you've had on my life. From the time I can remember, you've always led by example, and shown me anything is possible with hard work, discipline, consistency, and passion. Since I was 7 years old, my passion has been tennis, and you've sacrificed so much in order for me to pursue the sport I love. From my very first tennis lesson, to traveling across the world for tournaments, to playing college tennis at my dream school, you've always been by my side. Even during my lowest times, you've given me the strength to continue towards my dreams and helped me navigate through this thing called life. The more time I've spent away from home, I've realized how blessed I am to have someone who would go to the ends of this Earth to help me grow and become the best possible version of myself. In my short 21 years, I've experienced all the unpredictability that comes along with tennis and life, but one thing I am always certain of is your unconditional love and support. Without you, I wouldn't be where I am today, and I just want to thank you for being my biggest inspiration, my role model and my rock. Very few people in this world ever get the chance to meet their hero, but I was fortunate enough to be raised by my mine. I love you forever.
-Becca."
"Tennis wouldn't have been possible without my mom. She played her whole life at an extremely high level - she played at Northwestern and then after on the pro tour. She made me the tennis player I am today. She works every day to provide for my family and to make sure my sister and I could pursue our dreams in whatever aspect of life. She's the hardest-working woman I know, and the best coach I know. Without her, I wouldn't be the man or tennis player I am today."
Catherine Gulihur, Oklahoma State
"My mom shaped who I am as a person and a player, and without her, I wouldn't be where I am today. Growing up, she wasn't just my mom; she was so much more. She was my coach, my tutor, my trainer, my mentor, my nutritionist, my cheerleader, and my shoulder to cry on after a tough loss. She was my team before I even knew what team actually meant. And while I may be further away from her than ever being at college, she's still always there to pick up the phone when I need her most. There's no person I love more."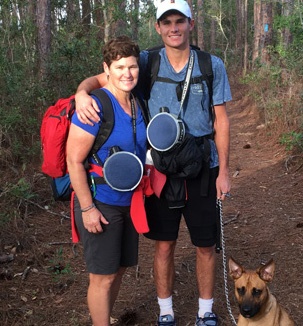 Florida's Sam Riffice and Mom, Lori
"To one of of the most competitive yet compassionate people I know. I'm beyond lucky to have you as my mom. You've sacrificed so much for me and my brothers. All your accomplishments, including playing softball and tennis in college, practicing law with two sons, becoming a USTA national coach and so much more, is incredible. I'll never forget how much you've done for me, like driving every weekend to some tournament or moving to Florida with me or the never-ending support you have always provided. You are the best mother a son could ask for. Thank you."
"I'm lucky enough to have not only one, but two women that have been incredibly influential throughout my tennis career. My mom and my grandma have been my rocks through it all. They have been there to see the highest highs and the lowest lows that come with competing at this level. They've pushed me to fight through it all, and encouraged me to be the best version of myself day in and day out. They are some of my biggest cheerleaders, and I wouldn't be able to do what I do without them. Words could never be enough to express how blessed I am to have them in my life. Momma and Geebie - thank you for the sacrifices you've made to make this dream a reality. I am forever thankful. Happy Mother's Day!!"
"My mom has been the biggest supporter of me since the beginning of my career. Her faith in the Lord has given me great moral and mental coaching in my tennis game. Without her, I️ would not have made it through college. I️ am so blessed to have someone as great as her to call my mom!"
"Dear Mom,
Each time I walk on the court, I get the opportunity to grow as an individual. I have learned that in life we must sacrifice some things to accomplish greater achievements. With all the sweat and tears, you have been there from the times I have fallen to the amount of times I have succeeded. You taught me to respect the game, because without passion there is no drive. When times get tough, you find a way to make everything possible. I have learned to make each day count because you never know when it could be your last. You are such a strong, kind and intelligent person. I am grateful to have you as my role model because every day I aspire to be like you.
Love,
Mia"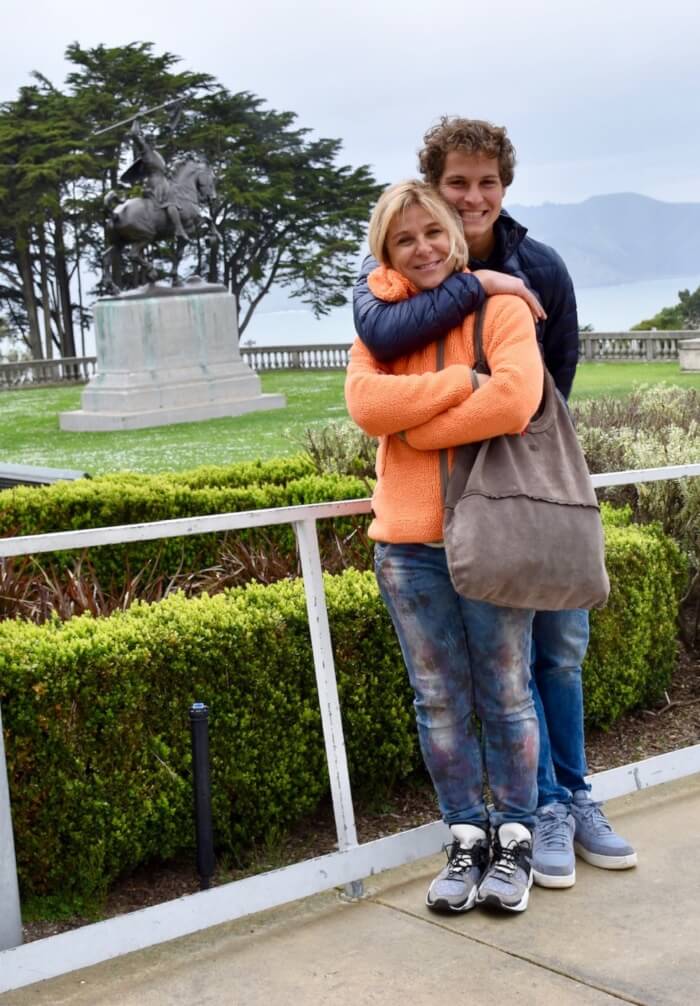 Cal's Can Kaya and Mom, Tulay
"My mom, Tulay Kaya, has meant everything to my tennis career. She would wait for me after school, pick me up, have food ready for me, drive me to practice, wait for me, take me home and cook dinner. My mom would travel with me to juniors tournaments when I didn't have a full-time coach, to places like Spain, Bulgaria - wherever it was. She would always be there for me, and encourage me to study. That's why I'm at a school like Cal right now, so I can have a top-level education and play top-level tennis. In Turkey, you either go to school or play tennis, and my parents helped me to do both here in the United States. My mom has been very impactful in my life, and I'm thankful for her. She has always pushed me to my limits and she still is."
"Throughout my tennis career, my mom has been in my corner every step of the way. She has been my biggest supporter through the greatest of wins and the most heartbreaking losses. She's sacrificed so much to help me get to where I am today. Her unwavering belief has motivated me to go out there every day and make her proud. Thank you for being so much more resilient, unfazed, and tougher than I could ever be. Happy Mother's Day to all those tennis moms out there!"
"My career wouldn't have been possible without my mom's support and sacrifice over the last 18 years. From taking the time to drive me to practice, making sure I had everything I needed and encouraging me on and off the court, her support has made the difference and gotten me to where I am today."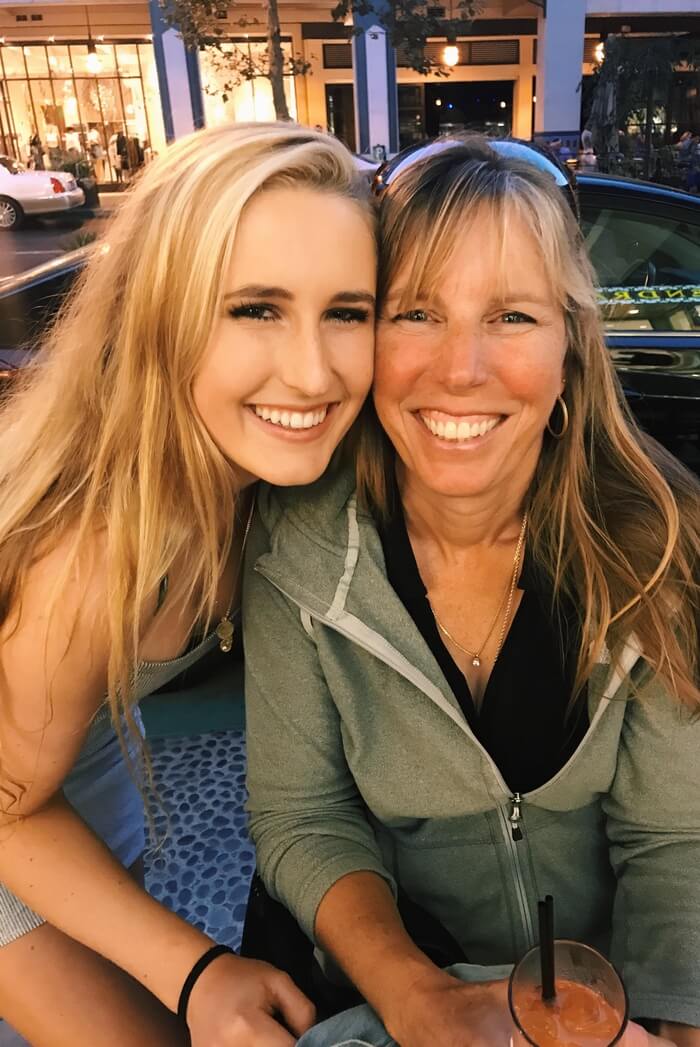 UCLA's Alaina Miller and Mom, Aubyn
"There are no words to describe my mom other than my best friend. No one truly knows me better than her and I am thankful to be blessed with such an amazing, hilarious person as my idol. I will never be able to thank her for the countless hours of dedication to me and my time-consuming sport. The long hours on and off the court have created an inseparable bond between us, easily making all the sacrifices absolutely worth it."
Petros Chrysochos, Wake Forest
"My mom has always been the rock of my life. Never complains, never underperforms, always on time and always there for me without excuses. I wanted to quit tennis multiple times growing up and if she wasn't there, I would probably have quit. I would not be the person I am today without her. Do not give me credit for who I am, give her all the credit in the world."
"My mom has been my ultimate coach and biggest fan for my whole career. She has gotten me through tough moments and never let me get satisfied with where I was. My mom brought me closer to tennis and tennis brought me closer to my mom!"
"Dear Mamma,
You are one of the most caring people I know. In this journey of life, there are few things I can count on, but your love is one of them. Through the ups and downs, the highs and lows in tennis and in life, you've been the support and foundation I've needed to discover my own path. I know that of all the blessings I've received, loving parents who instilled values and character is the experience I'm most thankful for.
Love,
Henrik"
Leave a Comment
More Special Features
17-Jul-2020
Touring Pros Add Sales Skills Through Har-Tru Initiative
Former collegiate All-Americans Jamie Loeb and Alex Rybakov are representing tennis court company, Har-Tru, while they compete on the Pro Circuit. Loeb and Rybakov are hoping to gain business experience they can use in the future as part of the Har-Tru players' sales team.
21-Jun-2020
Father's Day Commitment: Sons Choose To Play For Dad
Ben Shelton, Gavin Young, Frank Thompson and Ashe Ray gave their dads a long-lasting Father's Day gift by committing to play for them in college. As sons of coaches, the four grew up around their dad's programs and see the benefit of joining their teams.
17-May-2020
Alabama's Alison Baumgardner Broke SEC Gender Barriers
Roberta Alison Baumgardner became the first woman in Southeastern Conference history to play a varsity sport when she joined the Alabama's men's tennis team in 1963. She didn't seek to become a gender trailblazer, though. She just wanted to face good competition.
About Rhiannon Potkey
Rhiannon Potkey is a veteran sportswriter with more than two decades of experience in journalism. Potkey has covered many sports at many levels and has a passion for finding great stories. Potkey has covered the U.S. Open, junior sectional and national events, college conference championships and Davis Cup matches. Potkey is currently Content Strategist for Tennis Recruiting. You can reach Rhiannon by email at
[email protected]
.