NCAA Championships
Failure and Suffering Help South Carolina Reach Elite Eight
by Rhiannon Potkey, 16 May 2019
At a time when many are trying to shield kids from failure, the South Carolina women are confronting it head on. The Gamecocks embrace struggle.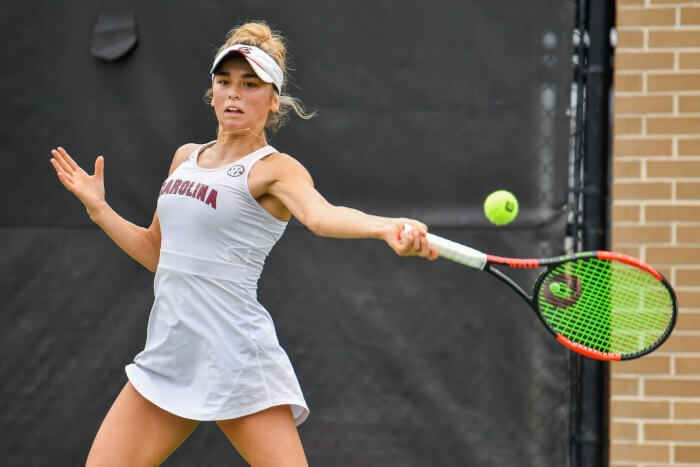 South Carolina Senior Paige Cline
© USC Athletics
They talk about it constantly in team meetings, and dig deep into their psyches to understand the process.
They have learned failure can be the biggest impetus for growth. They know from personal experience how it can develop resiliency that translates to all aspects of life.
The three seniors on South Carolina's roster embody the program's philosophy.
Paige Cline nearly transferred after her sophomore year because she wasn't experiencing the success she expected.
Brazilian Ingrid Martins struggled with everything about the transition to the United States, and would break down crying on the court.
Rachel Rohrabacher has been dogged by injury nearly every season.
Despite experiencing self doubt many times along the way, they all decided to stick it out and persevere.
They have helped South Carolina achieve historic milestones this season.
The Gamecocks won the first SEC Tournament title in program history by taking down previously-undefeated Georgia 4-3 in the final, with Martins clinching the win.
After back-to-back Sweet 16 appearances the last two years, South Carolina broke through this year to reach the NCAA Division I quarterfinals for the first time since 2009 and third time overall.
The No. 4 Gamecocks play No. 5 Duke on Friday night at 7 p.m. ET at the USTA National Tennis Center in Lake Nona, Florida. The men's quarterfinal matches kick things off today, beginning at noon with No. 4-seed and defending champion Wake Forest taking on No. 5 Virginia.
"The seniors have all been through this numerous times and have all failed in various stages personally and as a team. They have grown through that process and they know what it takes now," South Carolina head coach Kevin Epley said. "That is probably why we have been able to push through a few barriers that we couldn't in the past."
Epley took over at South Carolina in 2012 after spending four years as a full-time traveling coach on the WTA Tour.
He arrived with 10 years of collegiate head coaching experience, having previously been in charge at Fresno State and William & Mary. Epley led William & Mary to four conference titles and five NCAA tournament appearances in five seasons (2003-08).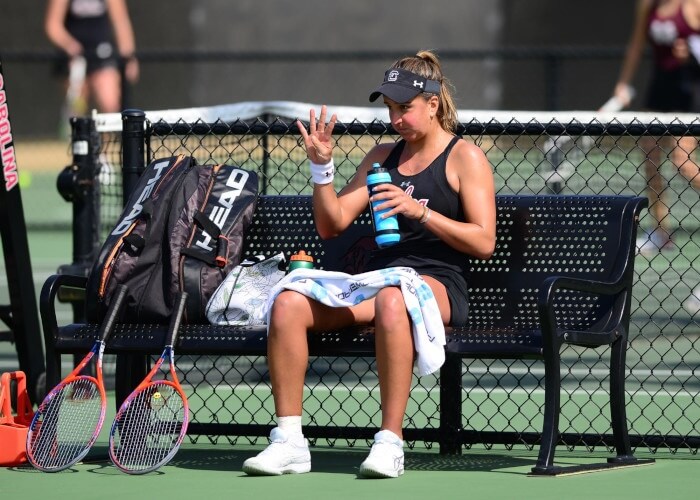 South Carolina Senior Ingrid Martin
© USC Athletics
"South Carolina was a great place to implement something I always wanted to do. I wanted to create a development program that would be conducive to developing women into pros because there just weren't many on the women's side," Epley said. "There are a couple now, but a lot of kids at age 17 or 18 maybe didn't have an opportunity with federations to keep developing their games."
South Carolina was not highly ranked when Epley took the job, so he tried to sell recruits on his tour experience. The coaching staff immediately began instilling a culture of accountability and a competitive desire that burns white hot.
The team often meets more than it practices to discuss various topics and strategies. Some meetings are coach-led and others are player-led.
"That really has been a big key for us in terms of understanding the philosophy of what we are doing and committing to certain values," said Epley, who was named SEC Coach of the Year. "We can go pretty deep with certain things, and we watch inspiring videos that are more palpable for 18- to 22-year-old kids."
One of the core tenants of the program is learning how to love suffering, whether it's in practice or during matches.
"Taking responsibility for that is hard to do unless you meet a lot about it, because the counter argument is if you avoid suffering your self esteem is affected in a positive way," Epley said. "We take the exact opposite approach. We embrace suffering fully engaged. We call it 'heart, mind, legs,' and that is a means by which you will progress and learn from each challenge you face."
Winning the SEC Tournament title was a "big step in the right direction" for South Carolina and provided validation the program was trending among the elite.
"It's amazing to achieve that after all the hard work you put in. The 24-hour increment of time winning the SEC championship may have been one of the best days ever," Epley said. "But fast forward two weeks later and you are moving on."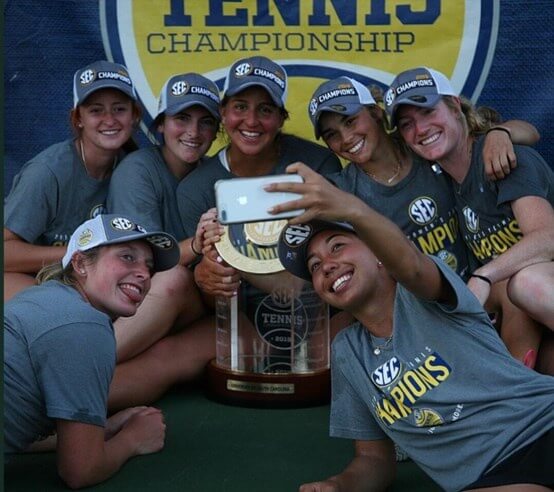 South Carolina Captured the SEC Tournament Title
© USC Athletics
The Gamecocks are surrounded by more tradition-rich programs in Lake Nona this weekend as they try to reach the Final Four for the first time in program history. Although they've made incremental steps to earning national respect, they know there is more left to prove.
"Do people take us seriously? I think people are very, very curious about us. I still think we are an underdog team in general," Epley said. "We are new in this group compared to the Stanfords, Dukes and UNCs. I still think we have a little bit of a chip on our shoulder, which can be good."
South Carolina's seniors have helped establish a culture that will sustain once the new wave of freshmen arrive next fall. Although mentally and emotionally taxing, the failure and suffering they endured produced rewarding gains.
"The nicest thing is seeing kids overcome personal challenges and using tennis to do that. Some of these kids at one point in their careers I thought may not make it," Epley said. "Not only did they make it, but they thrived and have become big contributing members of the team and are leading the team. That is what you remember more than any championships."
About K-Swiss
College Content at TennisRecruiting.net is sponsored by K-Swiss.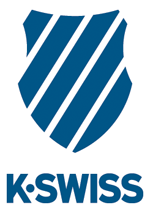 At K-Swiss we are 100% invested in the sport of Tennis and committed to helping players play their very best and win at every level. From a competitive junior or adult player to the greatest doubles team of all-time, Mike and Bob Bryan. For over 50 years we have been making some of the most innovative, high quality tennis footwear in the game featuring the very best in comfort with a consistent fit.
We encourage you to try the K-Swiss shoe that is best for your game.
Connect with K-Swiss on Facebook, Twitter, and YouTube - or on their website.
Leave a Comment
More College Coverage
20-May-2019
Texas Men Brush Aside Distractions, Capture First NCAA Title
The Texas men completed a title run straight out of a movie script by defeating Wake Forest on Sunday to capture the program's first NCAA team championship at the USTA National Tennis Center in Lake Nona, Florida. The Stanford women defended their team title with a win over Georgia.
20-May-2019
A Day In The Life: CMS Freshman Nic Meister
Ever wonder what a typical day is like for a college tennis player? We've got you covered. Through their own words, we take you inside the schedule of a college player. Welcome to A Day In The Life of CMS freshman Nic Meister.
18-May-2019
Gore's Begging Nets Role on Tennis Channel's NCAA Coverage
Tennis Channel is providing the most televised coverage of the NCAA Division I Men's and Women's Championships in the event's history. Play-by-play announcer Sam Gore did everything possible to ensure he was part of the broadcast crew.
About Rhiannon Potkey
Rhiannon Potkey is a veteran sportswriter with more than two decades of experience in journalism. Potkey has covered many sports at many levels and has a passion for finding great stories. Potkey has covered the U.S. Open, junior sectional and national events, college conference championships and Davis Cup matches. Potkey is currently Content Strategist for Tennis Recruiting. You can reach Rhiannon by email at
[email protected]
.