Who's Hot
Hot 100 List - May 2019
by Amelia Thomas, 23 May 2019
The Hot 100 lists are published each month, and the May Hot 100 lists feature the 100 boys and girls who most improved their rankings during the month of April. You can find out more about the Hot 100 - and how the lists are calculated - by reading here.
The latest lists, published today, are available here:
We talked to a few of these top performers:
Bruno Krenn (Calabasas, California)
Four-star junior Bruno Krenn discovered his love for tennis at a young age. His father, Leo Krenn, is from Austria and grew up playing competitively. Bruno Krenn's grandfather was a champion in Austria. His mother, Katy Krenn, works at a tennis shop and manages all of her son's equipment.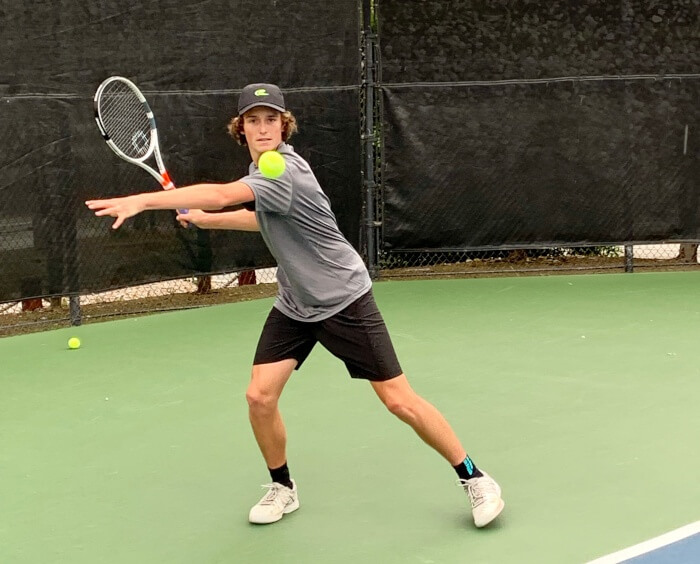 Four-Star Junior Bruno Krenn
"We are a tennis-loving family. As soon as Bruno was walking, he was holding a tennis racket. He started playing at 3 years old and has never stopped," Leo and Katy Krenn said. "At a young age, he also played soccer, baseball and football, where he was always a standout. He is a great athlete, but since age 10 he has only wanted to focus on tennis."
Now, Bruno Krenn works with coach Steve McAvoy at the Calabasas Tennis and Swim club. He also trains with fitness coach Kevin Rudy.
"One thing that distinguishes me from other players is all the different playing advice I obtain from different coaches, ex-pros and colleges players," the 6-foot Krenn said. "I think my strengths would be my forehand, speed and physical conditioning."