Class of 2014
Egoroff's Post-College Tennis Career Takes Flight
by Rhiannon Potkey, 27 June 2019
Erin Egoroff's next career move remains up in the air, which is fitting considering her line of work.
Egoroff, 22, is training to become an air traffic controller. The former Florida Tech player recently moved to Oklahoma City to begin studying at the Federal Aviation Administration Academy.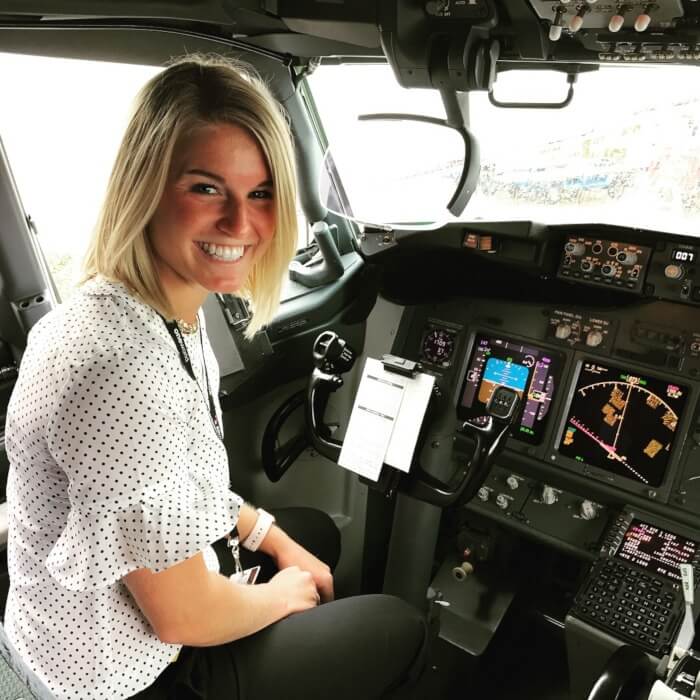 Erin Egoroff
© Contributed Photo
Egoroff, a Fayetteville, Georgia native, doesn't know where she will live once her training ends. She could be sent anywhere across the country. The higher she finishes in her class, the earlier she gets to choose from the list of facilities with openings.
Egoroff is in her first month of training, and learning about the pilot's environment. Much of the final three months will be spent in radar simulators.
"It's basically like running fake traffic scenarios," Egoroff said. "It's trying to figure out how to do it later on when you are running live traffic. I heard it is pretty intense and high stress too."
Egoroff graduated from Florida Tech in 2017 with a degree in aeronautical science. Her 73 singles wins are tied for fourth all-time in program history, and her 74 doubles wins ranks fifth all-time.
Egoroff's spot in the record books is soundly secure for the foreseeable future. Florida Tech announced in February that the men's and women's tennis programs were being cut along with women's golf, which captured the NCAA Division II title shortly after learning its fate.
Egoroff and two dozen other alumni gathered to watch one of the team's last matches and mourn the loss of the program.
"I am so mad and sad," Egoroff said. "The people on the team, and the ones that were coming in, just had their careers kind of thrown away and they won't be able to finish their four years of college tennis at Florida Tech. I loved my team and playing tennis, and I just felt bad for them and for my coach."