Meet The Coach
Wyoming's Clower Hasn't Let MS Impact His Coaching Climb
by Rhiannon Potkey, 8 October 2019
Dean Clower knows the important role a coach can play in an athlete's life beyond just sports. He credits two coaches for basically saving his.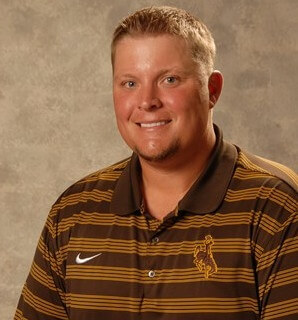 The first time came when Clower was a teenager hanging with the wrong crowd and experimenting with drugs and drinking alcohol. The second time came when he was a young coach struggling after being diagnosed with multiple sclerosis.
"They were both so instrumental in helping me get to where I am today," Clower said. "There is really no way to repay them for what they did for me. I would not be sitting here in this office making money coaching tennis without them."
Clower tries to pay it forward each day as the head coach for the Wyoming women's team. As the son of coaches, he dreamed about running his own program from age 13.
"I just love the competition and love being around the players," Clower said. "I feel like every year is a new year and every year is different. I have always been passionate about getting to know each girl and getting to know their background and hope I can play a part in their life."
Growing up in Broken Arrow, Oklahoma, Clower's first love was baseball. But tennis became his favorite sport by high school and he wanted to pursue it in college.
However, he nearly derailed his future goals at age 17 when he began abusing drugs and alcohol. Clower's parents were going through a divorce, and he was "mad at the world."
He started skipping school and nearly flunked out. But Larry Gross, his future coach at Cowley County Community College in Kansas, set him straight.
"I went down the wrong path, and he got me back on track with tough love," said Clower, who became a nationally-ranked two-year captain at Cowley. "I knew he loved me and cared for me, but at the same time he didn't let me get away with too much. The day I left, he was literally tearing up because he knew he had done me justice."
Clower transferred to Lamar University in Texas, where he became a student assistant coach for the men's team. In 2003, at age 23 while working as a coach and adjunct professor, he was diagnosed with MS.
Clower thought he may just have the flu and kept working despite partial blindness and other symptoms. But one morning he woke up and couldn't move.
His friend dropped him off at the airport and he flew home to visit an opthamologist with his mother. The doctors eventually delivered the news he had MS.
"It was, 'OK. I've got MS. How do I beat it?'" said Clower, who was uninsured at the time. "We went to an MS specialist and learned about it and learned how to fight it."
Once Clower returned to Lamar, then-head coach Aldrin Campos helped ensure Clower had a purpose in life through coaching.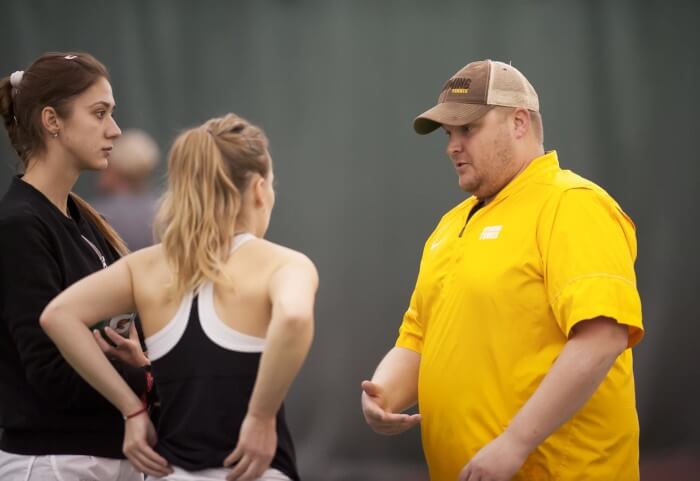 Clower Has Been Wyoming's Head Coach Since 2012
© Wyoming Athletics
"I was in bad shape. But I am not one to just stay at the house and wallow in my sorrows, so I worked with the team and he encouraged me the entire way," Clower said. "He picked me up from the ER one time. He waited until I was done with treatment before we left on a trip to Baylor for a match. It affected the schedule, and most coaches are all about the schedule. He made such a big impact on my life."
Clowe never considered leaving coaching because of his MS.
"It's just not my personality. I am too stubborn I guess," he said. "I know how I needed to fix it and get better so I could get back to my life. It took about two years before I was normal again, meaning OK to do the day-to-day things and not take two hours naps in the middle of the day and worry about it."
But Clower did wonder if becoming a college head coach was still a realistic dream. He wasn't sure athletic directors would take a chance if they knew about his MS.
"I was very worried," he said. "I used to be really silent about it. I didn't want people to know. I didn't want it to affect my career."
After serving as an assistant at Wyoming for four years, Clower finally got his chance and was promoted to head coach in the spring of 2012.
"The Wyoming administration has been nothing but supportive," Clower said. "I really can't ask for anything better. It's been amazing. I am grateful for them."
Many of his players don't even realize Clower suffers from MS unless it comes up in conversation. He tried many different medications before turning to chemotherapy three years ago.
"I feel phenomenal now," Clower said. "Dr. Tamara Miller in Fort Collins (Colorado) is an angel. I would call her an aggressive angel. I just love her."
Clower wants to keep coaching for as long as possible, and has set a high bar for his future aspirations in the profession.
"I want to be in the Hall of Fame when everything is said and done," he said. "That is my goal. That is what I want to achieve."
Quick hits:
Recruiting philosophy: "I am open to anybody and anyone coming to Wyoming. I am all about attitude. It's so hard to coach attitude. I like a fighter. I want fighters who don't whine. I am anti-whiner. I will not put up with a bad attitude. … If I can get American players on campus, they will come. Our facilities are second to none. Our high altitude performance center is almost $60 million and our tennis courts are plush. We have six indoor courts and locker rooms and a team room - the whole business. So if I can get them on campus, I know we have a shot."
Last book read: Catch Them Being Good by former U.S. women's soccer coach Tony DiCicco.
Favorite meal: Steak
Must-see TV shows: Game of Thrones, the local news and The Ranch. That is my show.
Favorite musician: This is a tricky one because I am all over with my music, but I'd probably have to say Merle Haggard.
Favorite vacation spot: The Snowy Range Mountains.
About K-Swiss
College Content at TennisRecruiting.net is sponsored by K-Swiss.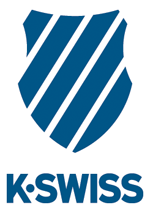 At K-Swiss we are 100% invested in the sport of Tennis and committed to helping players play their very best and win at every level. From a competitive junior or adult player to the greatest doubles team of all-time, Mike and Bob Bryan. For over 50 years we have been making some of the most innovative, high quality tennis footwear in the game featuring the very best in comfort with a consistent fit.
We encourage you to try the K-Swiss shoe that is best for your game.
Connect with K-Swiss on Facebook, Twitter, and YouTube - or on their website.
Leave a Comment
More College Coverage
24-Sep-2019
Bailey Finds Another Head Coaching Opportunity at Charlotte
Kyle Bailey was waiting for another chance to become a head coach. He saw a great opportunity for growth at Charlotte, and took over the men's program earlier this month. The former South Carolina assistant has relied on key mentors to help him reach his goals.
10-Sep-2019
Backed By Players, Whitlinger Promoted to Furman Head Coach
The Furman men's players wrote emails and met with administrators championing the promotion of J.J. Whitlinger to head coach of the program. The support helped boost Whitlinger's spirits during the long coaching search process, which ended with him getting his first chance to be a head coach.
21-Aug-2019
Anghelescu Empowered to Become Penn State's Head Coach
Alexandra Anghelescu attended a WeCOACH conference in Denver right before she interviewed for the Penn State women's head coaching job this summer. The experience gave her confidence she was ready to lead a program.
About Rhiannon Potkey
Rhiannon Potkey is a veteran sportswriter with more than two decades of experience in journalism. Potkey has covered many sports at many levels and has a passion for finding great stories. Potkey has covered the U.S. Open, junior sectional and national events, college conference championships and Davis Cup matches. Potkey is currently Content Strategist for Tennis Recruiting. You can reach Rhiannon by email at
[email protected]
.