Tournament Coverage
Consistency Is Key To Claire An Winning Girls 12s Title
by Rick Limpert, 13 August 2019
ALPHARETTA, Ga. - Claire An, a rising seventh grader from New York City, committed just nine unforced errors in winning the USTA Girls 12s National Championships singles title, defeating Bella Payne of Taylors, South Carolina, 6-2, 6-2 at the Windward Lake Club.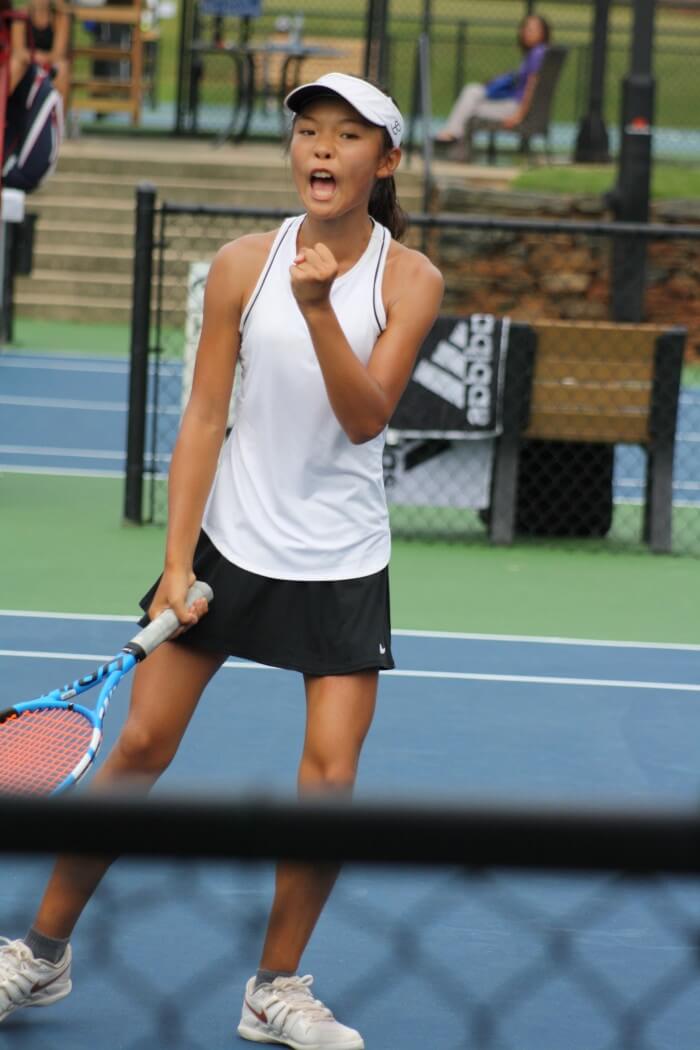 Girls 12s Singles Champion Claire An
© Rick Limpert
"I had to be consistent; consistency is key," An said. "I knew she was a tough player coming in (to the match), but I felt like I was prepared, and had been all week."
An won a 10-minute opening game of the match, and that set the tone for what was to come. The opening games featured numerous 30-plus shot rallies that were all won by An, as she jumped out to a 4-2 lead.
"I was happy to get a lead," said An, who trains at CourtSense in Bogota, New Jersey, under the guidance of Saul Salazar. "I've been working hard with him and fine tuning things, and it went well."
An did not drop a set the entire tournament.