Special from
Zoo Tennis
The top two 18s seeds for the 2019 USTA Boys National Championships have already experienced the satisfaction of addressing Kalamazoo's Stowe Stadium crowd after claiming their winner's trophy. Top seed Brandon Nakashima earned the 16s title in 2017 and No. 2 seed Martin Damm, still just 15 years old, won it last year.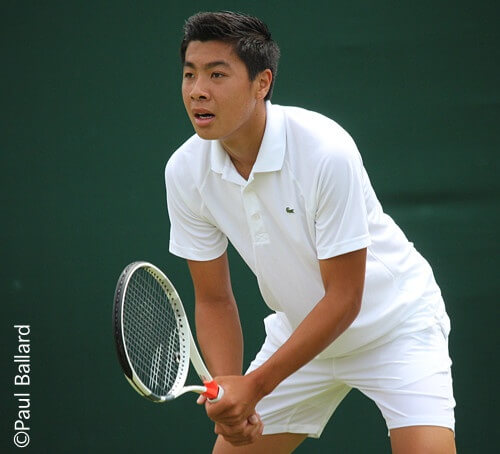 No. 1 Boys 18s Seed Brandon Nakashima
© Paul Ballard
Nakashima went from 16s champion to 18s finalist last year, falling to his nemesis Jenson Brooksby in the best-of-five final 6-4, 6-3, 6-1. Although Brooksby is still eligible to compete at Kalamazoo, with his 19th birthday not until October, he is not participating, leaving a mostly younger cohort to challenge Nakashima, who turns 18 during the tournament.
The Southern Californian won the prestigious ITF Junior Masters last fall and finished No. 3 in the ITF Junior Circuit world rankings, but that didn't dissuade Nakashima from his plan to attend college. After joining the University of Virginia in January, Nakashima went 17-5, primarily at the No. 2 spot, and helped his team reach the quarterfinals of the NCAA Team Championships. Despite his hiatus for college tennis, Nakashima has the highest ATP ranking in the field, 527, and he is currently No. 15 in the ITF World Junior rankings.
As Nakashima did after winning the 16s title in 2017, Damm focused his efforts on his ITF Junior ranking, and in the space of just seven months has gone from 222 to No. 4. The 6-foot-6 left-hander reached the semifinals of both the French Open Junior Championships and the Wimbledon Junior Championships this summer, and the Bradenton, Florida resident is 35-10 this year in competition at the highest levels of the ITF Junior Circuit.