Class of 1997
Rake Transitions From Tennis to Lucrative Career in Finance
by Rhiannon Potkey, 6 September 2019
Rodolfo Rake can laugh about the irony of it now since everything worked out just fine.
After spending three years on the professional tour, Rake decided to call it quits at age 21 and go back to school to study finance. He didn't have enough resources to travel for tournaments and wasn't making much progress in the rankings.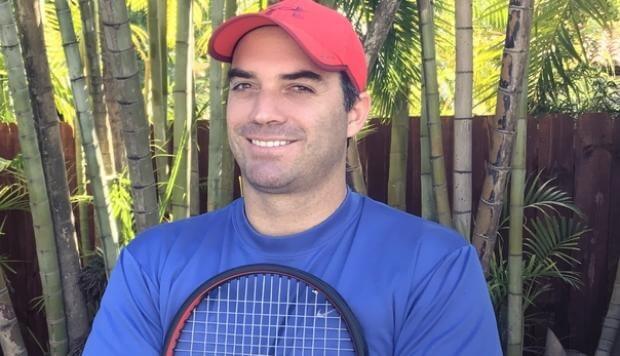 Rodolfo "Rudy" Rake
© Contributed Photo
Rake had played one season at the University of Miami in 1998 before leaving to pursue a pro career.
"It was too expensive to go back to UM, so I went to Florida Atlantic University," Rake said. "I basically had a full scholarship to anywhere in the country before turning pro and now I was having to pay for school. But that is how things in life go sometimes."
Rake taught tennis on the side to earn money, and eventually received his degree in finance from FAU with a minor in marketing. The former junior star is now a managing director at Morgan Stanley Smith Barney LLC.
After spending a few years in New York, Rake, 40, returned to the Miami area, where he lives with his wife and three sons.
"My dream while I was growing up playing tennis was to be able to afford to live here. It's such a beautiful place. I was able to get that goal by 33," Rake said. "I am very fortunate and very indebted with the sport of tennis, and I am trying to give back by helping any kids from college who contact me with questions about trying to get into the finance industry."