Signing Profile
Coaching Collegiality Leads Semenovski to Wisconsin
by Rhiannon Potkey, 14 November 2019
Nastasya Semenovski appreciated being recruited by Claremont-Mudd-Scripps head coach David Schwarz, and she was grateful for the time he invested.
But after informing Schwarz she wanted to play Division I, Semenovski figured that would be the end of their connection.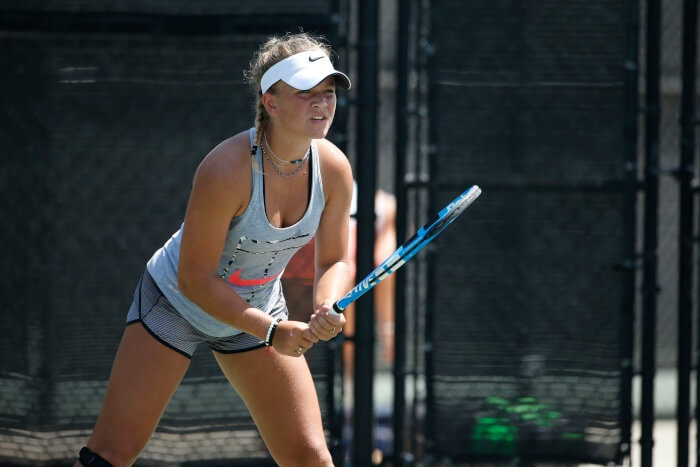 Nastasya Semenovski Is Signing With Wisconsin
© Contributed Photo
She's glad it wasn't.
During national hard courts this summer in San Diego, Schwarz introduced Semenovski to Wisconsin head coach Kelcy McKenna. They both realized Semenovski would be a good fit for the Badgers program.
The five-star senior from Brookline, Massachusetts is signing with Wisconsin this week.
"I honestly never thought about going to Wisconsin. I thought I wanted to be in more of a warm-weather location," Semenovski said. "But the coach was super nice and I fell in love with the atmosphere at Wisconsin once I took my official visit. The facilities are great, and the education and opportunities post-graduation they can offer me are just so fantastic."
Semenovski is glad Schwarz wasn't the kind of coach to hold a grudge if a recruit decided to look elsewhere. If not for his assistance, she may never have met McKenna.
"I am very thankful he did that," Semenovski said. "We kept in touch and he texted me and congratulated me once I committed. It was super, duper sweet. Obviously, he is a coach that cares."