Recruiting Profile
Go West Young Man: Opaciuch Chooses UC Riverside
by Rhiannon Potkey, 26 November 2019
Eric Opaciuch coordinated his recruiting schedule for maximum evaluation efficiency. He visited UC Riverside, Bryant University and Delaware within a few days of each other in late October and early November.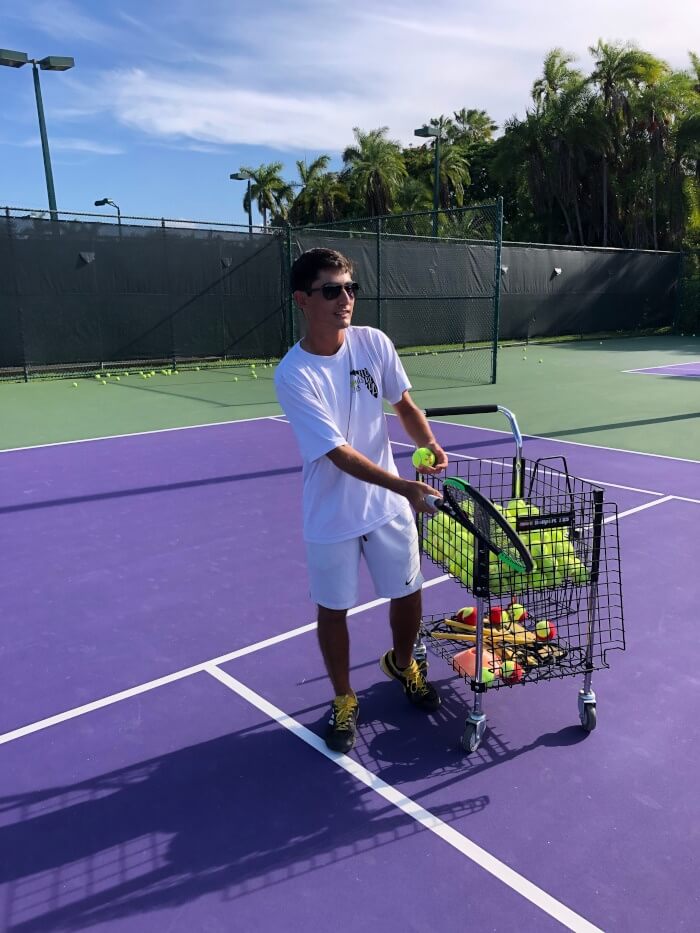 Four-Star Eric Opaciuch Has Committed to UC Riverside
© Contributed Photo
"I wanted to keep them fresh in mind so it would be easier to compare," Opaciuch said. "I wanted to make sure I made the decision when I still had the impression of each in my mind."
In the end, the warmer weather location won out. The four-star senior from Palmetto Bay, Florida committed to UC Riverside. Opaciuch's father attended UC San Diego, and always spoke highly of his experience.
"I always really wanted to go out West, and the UC system is excellent for academics," Opaciuch said. "It's the perfect location being very close to L.A. and San Diego, and I loved the guys on the team and the coach. I really loved everything about it."
Opaciuch's first in-person meeting with UC Riverside coach Mattias Johansson came during his visit.
"He took a leap of faith with me. He had never watched me play," Opaciuch said. "I am very thankful for that. He went off of Tennis Recruiting, UTR and word of mouth through different coaches that knew me."