Player Spotlight
Spotlight Players of the Week: Casey Hishinuma, McKenna Wheatley
by Rhiannon Potkey, 2 December 2019
SPOTLIGHT ON McKenna Wheatley (Madison, Mississippi)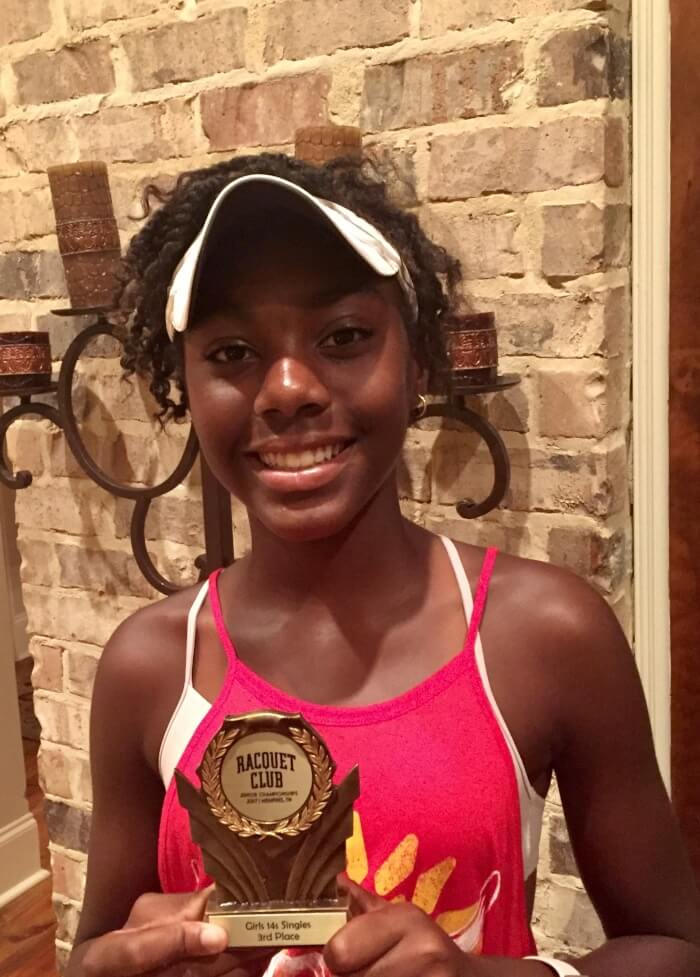 Music on your playlist: I listen to a lot of R&B and jazz. Some of my favorite artists are Summer Walker, Ella Mai and Billie Eilish.
Dream vacation destination: I would go to the Bahamas.
Favorite food: Cabbage, because my mother used to cook it for me all the time and still does.
Favorite athletes: Roger Federer, Serena Williams and Victoria Vivians.
Future occupation: I want to play Division I or Division II college tennis and I want to go into pre-med and eventually medical school to become an OB-GYN. I am an African-American woman and learning about my history I have heard that a lot of black women have problems with pregnancy and keeping their babies, so I always wanted to be that lady of color they can come to and feel comfortable with.
If you could have dinner with anyone dead or alive, who would it be: Alive, I would have to dine with Zendaya - she is absolutely my favorite idol, I love her so much - and also Barack and Michelle Obama. Dead, it would be Rosa Parks. Growing up learning about black history, she has always been a big role model for women standing up for what she believes in. It would be great to meet her and learn all the struggles she went through.
Must-watch TV show: The Originals
Favorite movie: Hidden Figures
If I am not playing tennis, I am … listening to music or hanging out with my family.
Twitter handle: @kenna_wheat22