College Feature
A Day In The Life: Georgia Gwinnett's Valentino Caratini
by Rhiannon Potkey, 31 December 2019
The stress of juggling classes and tennis can be overwhelming for some college players. But for Georgia Gwinnett College's Valentino Caratini, the emotion he feels most is extreme gratitude.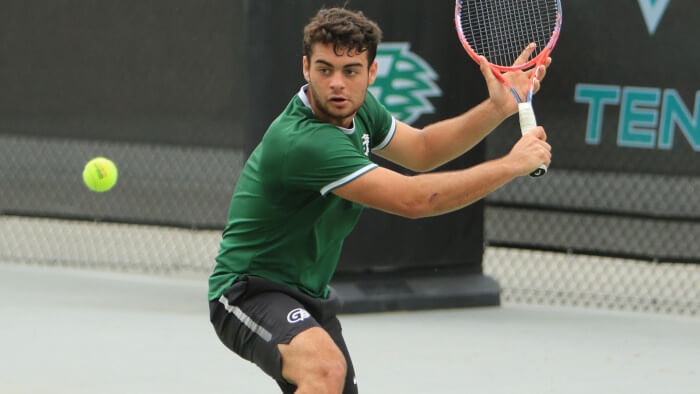 Junior Valentino Caratini
© Georgia Gwinnett Athletics
The junior from Buenos Aires, Argentina knows the alternatives could be worse.
"If you are playing tennis in South America, you are outside your home and miss studying," Caratini said. "Here, you have the opportunity to play your sport and study at the same time. That is something I really appreciate."
Caratini has contributed to keeping an NAIA powerhouse rolling.
Georgia Gwinnett captured its sixth straight NAIA national title last season, finishing with a 27-0 record to extend its winning streak to 109 straight matches. The Grizzlies have a 151-3 all-time record since the program began in 2013.
Caratini was a second-team All-American last season, and an All-Academic All-District selection
"We have a great attitude and try to give our best to the school during practices and when we compete," he said. "Nothing is perfect in college, but with a good attitude and trying to do your best good things can happen."
To find out what it takes to stay on task, here is A Day In The Life of Caratini: