Winter Nationals
Shelton Gains Confidence During 18s Title Run
by Joey Dillon, 9 January 2020
Not many collegiate tennis players go back to play a junior tournament once they have enrolled. Emma Shelton, who is in the middle of her freshman year at the University of South Carolina, ignored that stereotype en route to capturing the USTA Winter National Championships Girls 18s title at the USTA National Campus in Lake Nona, Florida.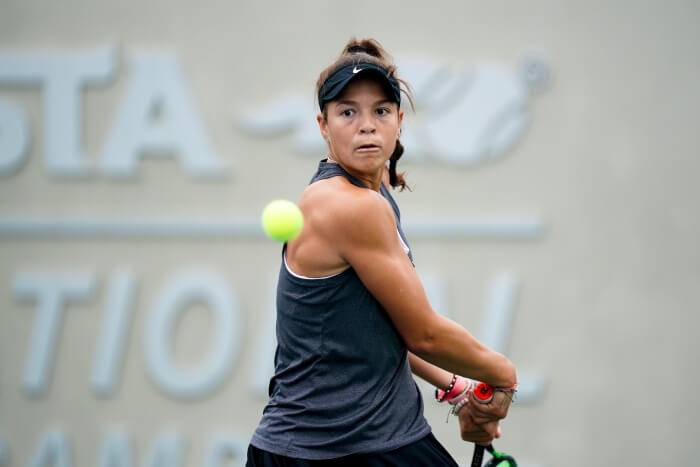 Girls 18s Champion Emma Shelton
© Manuela Davies/USTA
Shelton defied her No. 17 seed and upset five seeds en route to her first USTA National Championship title. She earned the gold ball with a 6-1, 1-6, 6-3 win over future teammate and top seed Sarah Hamner.
USC head coach Kevin Epley wasn't surprised to see Shelton capitalize following a productive debut semester.
"From day one, she has been driven, coachable and engaged. She has also courageously committed to a game style that is very aggressive," he said. "Sometimes it takes years to get a kid to buy into her kind of commitment. That's half the battle right there."
In November, Shelton finished her first semester, but she didn't want to enter the dual season with months of rust. "I thought playing a tournament like Winter Nationals, which my brother would be playing as well, would help prepare me."
Epley said that believing and trusting the process is a big reason for her success. "She has warred with confidence over the years but when she got to college, she really started committing to strong body language and self-talk."