Recruiting Profile
Five-Star Mikeal Carpenter Could Be Program-Changing Recruit
by Rhiannon Potkey, 23 January 2020
Matt Townes has been scouting Mikeal Carpenter from basically the day Carpenter was born.
Townes took lessons from Carpenter's grandfather in Maryland when he was a child, and stayed in touch with the family. He watched Carpenter develop from an infant barely able to reach the net into a high-level junior player with a national ranking.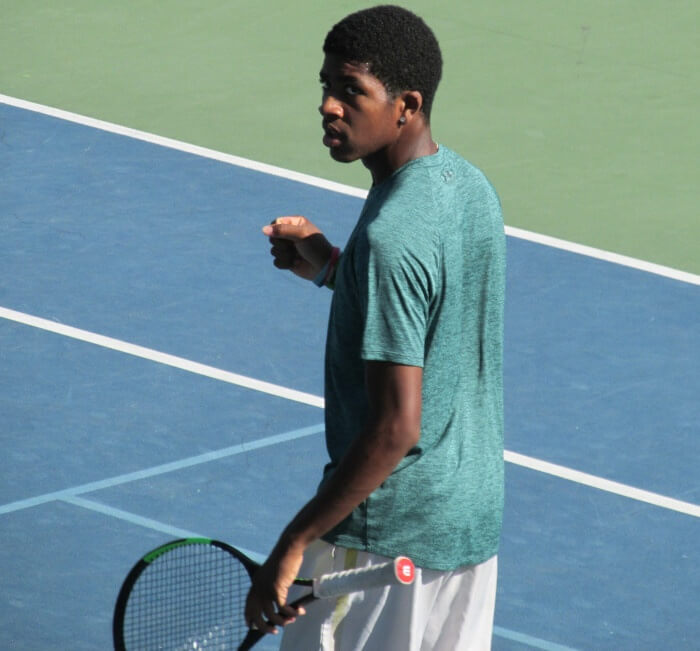 Five-Star Mikeal Carpenter Has Signd with Morgan State
© Contributed Photo
But Townes never imagined he would be coaching a college program once Carpenter became old enough to be recruited.
Townes didn't want to use their relationship to pressure Carpenter. He wanted Carpenter to choose a college that would make him happy and help him grow on and off the court.
It just so happened Carpenter believed Morgan State checked all those boxes. The five-star senior bypassed several Power 5 Conference offers to sign with the Bears.
"This is the biggest signing Morgan State has ever had," said Townes, a Morgan State graduate who played for the Bears from 2004-08. "Keeping a talent that high in state is a transformational thing for this university. It is amazing for us."
Morgan State's campus is located less than an hour from Carpenter's home in Suitland, Maryland. He considered schools like UCLA, Santa Clara, Virginia Tech, Dartmouth, Richmond and George Washington, but felt most comfortable at the HBCU institution Baltimore.
"Matt made me feel like family when I first went on a visit," Carpenter said. "He treated me very well and I really liked the school and the team."