Signing Profile
Chaudhary Achieves Goal of Signing with Stanford
by Rhiannon Potkey, 19 February 2020
Aryan Chaudhary approached Lu Tang two years ago with an aspirational plan. The two had been working together since Chaudhary was 10 and had shared many major milestones over the years.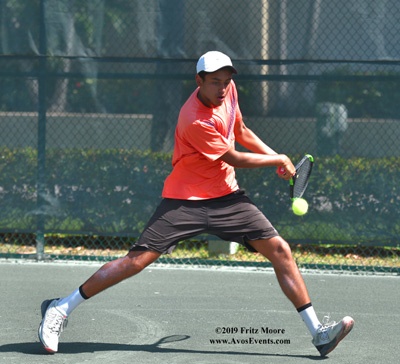 Aryan Chaudhary Has Signed With Stanford
© Fritz Moore
Tang knew Chaudhary wanted to play tennis in college, and wasn't surprised when Chaudhary listed his top choice.
"Stanford is his dream school. That was his goal to go there and he told me he wanted to play for Stanford," Tang said. "We both worked really hard to make that possible and I am happy that his dream is going to come true."
Chaudhary, a blue chip senior from Santa Clara, California, made it official by signing with Stanford.
"It is a fantastic school with great academics and a great tennis program," said Chaudary, who also considered Harvard, Princeton, Cal and Georgia Tech. "Having grown up in the Bay Area, I have gotten to watch the team play over the years and just realized it felt like the perfect place for me."
Chaudhary began emailing Stanford coach Paul Goldstein about his interest in the program when he was a sophomore.
"Although he wasn't allowed to respond, he began showing up at tournaments I was playing and watching me," Chaudhary said. "That is how it started, and then we started talking more after September 1st and meeting in person at Stanford. They were great conversations."