Special Feature
Nakashima Makes Next Step From Virginia to Pro Tour
by
Colette Lewis
, 24 January 2020
Just months after making a major decision about his tennis career, Brandon Nakashima faced a second one.
The 18-year-old from San Diego had built a resume similar to that of other young Americans who had bypassed college tennis. After winning the 2017 Kalamazoo 16s title and reaching the 18s final there in 2018, Nakashima won a round at the 2018 U.S. Open men's qualifying the same month he turned 17. Just a few weeks later, he claimed a $15,000 USTA Pro Circuit title, then won the International Tennis Federation's Junior Masters, an event exclusive to those at the very top of the ITF's world junior rankings.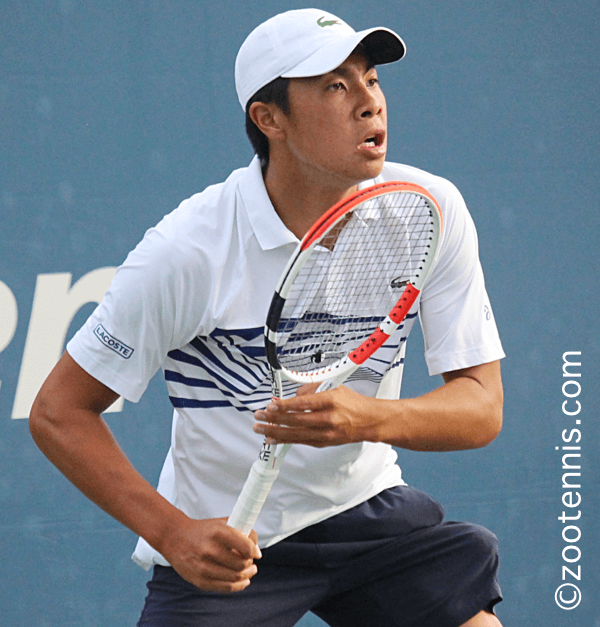 Brandon Nakashima Reached the US Open Junior Semis
© Zoo Tennis
Yet for all his success and an ITF world junior ranking that reached No. 3, Nakashima did not waver from his plan to attend college, and in January of 2019, still just 17, he enrolled at the University of Virginia. After going 17-5 during the dual match season, mostly at the No. 2 position, Nakashima was named ACC Freshman of the Year and finished the year with an ITA singles ranking of 64.
He continued to play junior events this past summer, finishing third in the Kalamazoo 18s and reaching the semifinals of the U.S. Open Junior Championships. And it was then that his second decision—whether to return to Charlottesville—took center stage.
"Some agents started reaching out to me and talking to me a little bit, maybe during late summer, at the grand slams," Nakashima said in a conversation two weeks ago at the Ann Arbor Challenger. "They kept in touch and I told them that I was still in the process of making the decision. Most of them were really supportive and understood. I had offers on the table, and some sponsors too. I talked to most of them, and my mom was keeping in touch with them since I was focusing on playing matches."