Recruiting 101
Meet the Assistant: North Carolina State's Cris James
by Rhiannon Potkey, 28 February 2020
They fill a crucial role in every college program. They juggle multiple responsibilities and put in long hours behind the scenes. They arrive early to hit balls, they stay late to provide advice and they keep in contact with potential recruits.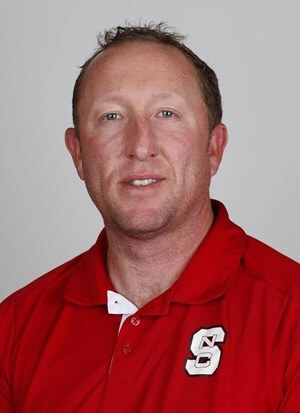 Cris James
They are assistant coaches.
Although they may not get as much attention as head coaches, they are highly valued by many.
In this edition of Meet The Assistant, we profile North Carolina State men's assistant coach Cris James:
Why did you get into coaching?
As my playing career was winding down, I started thinking about the future and I couldn't see my life without working in sports, which has always been my passion. I didn't know how that would play out, but I was lucky with the timing there was an opportunity to go back to my alma mater, Purdue, as a graduate assistant coach, so I jumped on that and started a master's in sport management and coaching the team. After a couple months, I think I knew that college coaching was what I wanted. My father being a coach probably had some influence as well.
What do you enjoy most about coaching?
I really enjoy helping our players and seeing their progress, both on and off the court. I like the relationship and bond that is created through that process and it's such a good feeling to see them have success. I also love the competitive aspect, the matches, winning a recruiting battle, figuring out tactics vs. an opponent. Those things are fun. I love that the job is not monotonous. Each day brings something a little different, learning, new approaches, etc.