Commitment Profile
Krug Twins Double Their Commitment to Duke
by Rhiannon Potkey, 12 February 2020
Long before they even thought about playing tennis in college, Connor and Jake Krug were already scouting schools. They just didn't know it at the time.
The twins would attend basketball and football games across the country with their grandfather, Dick Vitale, the well-known ESPN broadcaster.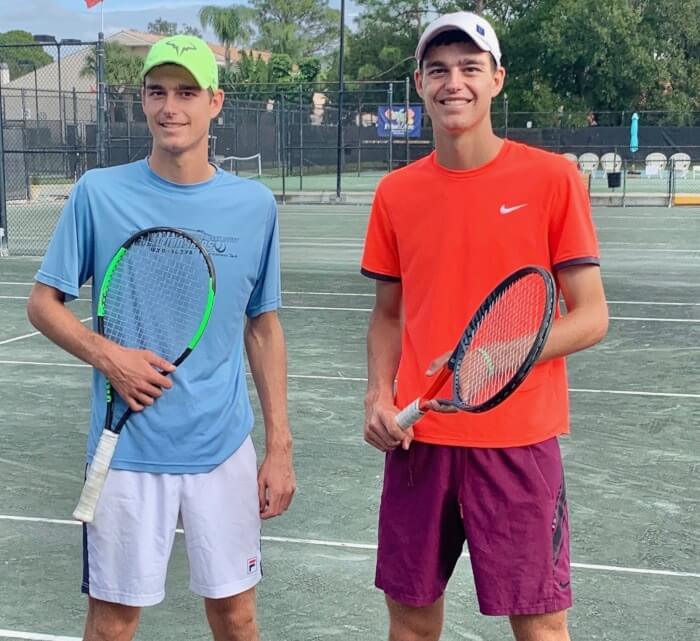 Jake and Connor Krug Have Committed to Duke
© Contributed Photo
Before they were even old enough to drive, the Krugs had completed bucket list trips for any college sports fan, including multiple stops at Cameron Indoor Stadium on the campus of Duke.
The Krugs discovered just how much more Duke had to offer once they began getting recruited by tennis coach Ramsey Smith.
"We just fell in love with what they are doing with their program and the work ethic that Ramsey brings to the table as a coach," Jake said. "Everything fit in perfectly with how we do things, and that is where we really felt most at home."
The blue chip juniors from Lakewood Ranch, Florida committed to the Blue Devils in December, selecting Duke over other schools like Michigan, Florida and Notre Dame, where their mother and aunt played tennis.
"We knew we liked the school and liked the environment, and once we got to know Coach Ramsey Smith and the program he built there and the culture of the team, it made it even better," Connor said. "It really had everything we were both looking for in a school."