Player Spotlight
Spotlight Players of the Week: Elizabeth Vollmin, Anderson Smith
by Rhiannon Potkey, 11 February 2020
SPOTLIGHT ON Elizabeth Vollmin (Wilmington, North Carolina)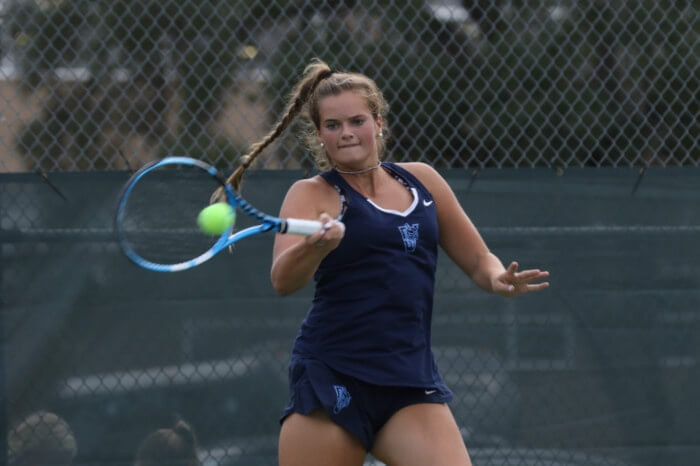 Music on your playlist: Rap or country.
Dream vacation destination: Italy. I have always wanted to go there. I have been to Switzerland and France and I love Italian food, so that would probably be my No. 1 spot.
Favorite food: Spaghetti and meatballs
Favorite athletes: Roger Federer and Tom Brady.
Future occupation: Physical therapy. I have always liked helping people and I am really into sports as well, so mixing those two together would be a great balance for me. If not physical therapy, then definitely athletic training.
If you could have dinner with anyone dead or alive, who would it be: Serena Williams. She is a big inspiration to me with 23 Grand Slams. I would definitely love talking to someone who has that experience. It could help me with my college decision and she motivates me to do better every day.
Must-watch TV show: The Bachelor
Favorite movie: The Notebook
If I am not playing tennis, I am … hanging out with friends and family.
Instagram handle: @elizabethvollmin