Special from
Zoo Tennis
After taking her official visits last fall, blue chip Ellie Coleman was still mulling her college choice. The 16-year-old high school junior from Midland, Michigan believed there was too much at stake to rush her decision, so it wasn't until last month that she verbally committed to Duke.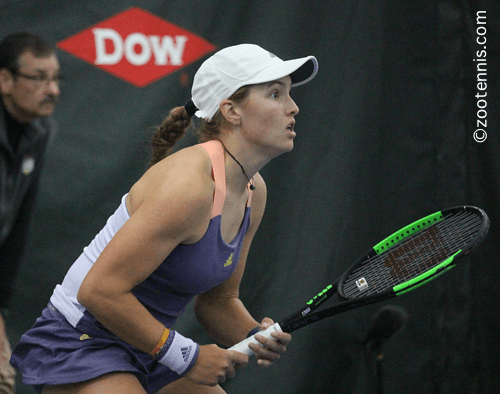 Blue Chip Junior Ellie Coleman Has Committed to Duke
© Zoo Tennis
"For me, it was a really tough decision," said Coleman, who made official visits to Vanderbilt, Virginia and Florida, as well as an unofficial visit to Michigan. "A lot of people say they go to a certain school and have this 'aha' moment, this is the place. And I don't think I ever really had that key moment. It took a lot more, not thought, but I think I just had to ask a lot of questions. It's a big decision and I don't want to make the wrong decision, so I was trying to make sure I got all the information I needed. And obviously that ended up being Duke for me."
During her official visit, Coleman was able to get a glimpse of what her daily routine might look like in 2021.
"A lot of official visits happen over the weekend, but Duke I actually went during the week," Coleman said. "I went to a few classes with some of the girls on the team, watched team practices and individual practices, their weights and strength training. I went to lunch and dinner with them. You just get a feel for the campus and how it would be if you were to attend that school. Because Duke is such a small school, there is a high percentage of athletes, so they do a very good job of catering to athletes' needs and making sure they have a good experience there."