Commitment Profile
Columbia Hits All the Right Notes For Five-Star Ruger
by Rhiannon Potkey, 4 March 2020
Henry Ruger has traveled across the world to pursue his passion. He's been to Sweden, Finland, Russia, Germany, South Africa and the Czech Republic.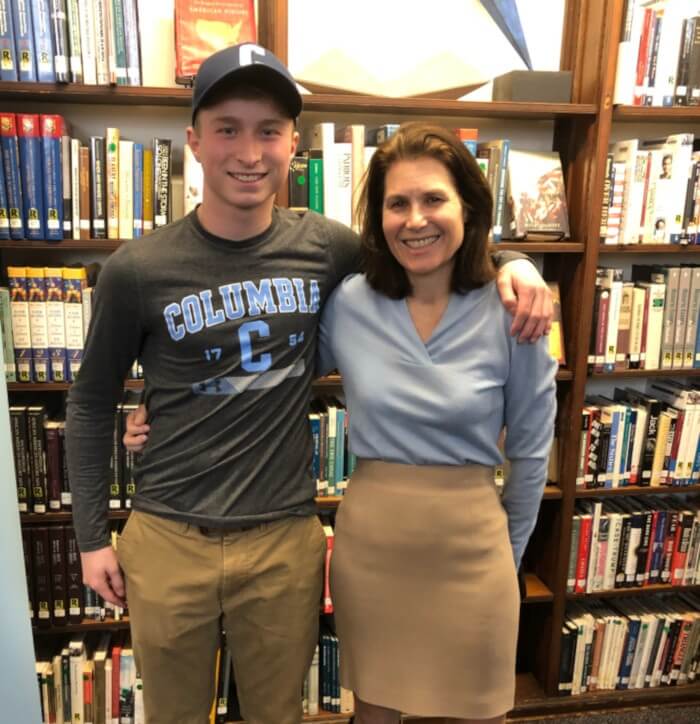 Columbia Commitment Henry Rugar and His Mom, Jennifer
© Contributed Photo
But unlike some of his fellow five-star recruits, Ruger wasn't playing tennis tournaments. He was performing with the Keystone State Boychoir.
Ruger has been singing in choirs since he was young. The music gives Ruger an escape from the stress of tennis and school, and provides him with unique experiences he cherishes just as much as sports.
"I think what I have gotten out of it is just how powerful the human connection is," Ruger said. "It's showed me that even though there are language barriers where I have traveled, it is still invaluable to connect with people there and have a common hobby or common interest that you can bond over."
Ruger wanted to find a similar connection when choosing a college tennis program. The senior from Philadelphia believes he found everything he was looking for at Columbia. He committed to the Ivy League school last fall.
"I had the privilege to speak with some of the current players as well as alumni before making my decision and it was evident from those conversations how tightly-knit that community is and how much they care for one another," Ruger said. "I really appreciated that aspect and how much they all care for the program."