Who's Hot
Hot 100 List - March 2020
by Amelia Thomas, 20 March 2020
The Hot 100 lists are published each month, and the March Hot 100 lists feature the 100 boys and girls who most improved their rankings during the last month. You can find out more about the Hot 100 - and how the lists are calculated - by reading here.
The latest lists, published today, are available here:
We talked to a few of these top performers:
Belle Kuhnert (Athens, Georgia)
Three-star junior Belle Kuhnert made a big life change about a year and a half ago. After attending a college preparatory school for 12 years, she made the switch to online schooling. She is in her second year of online learning through the Connections Academy.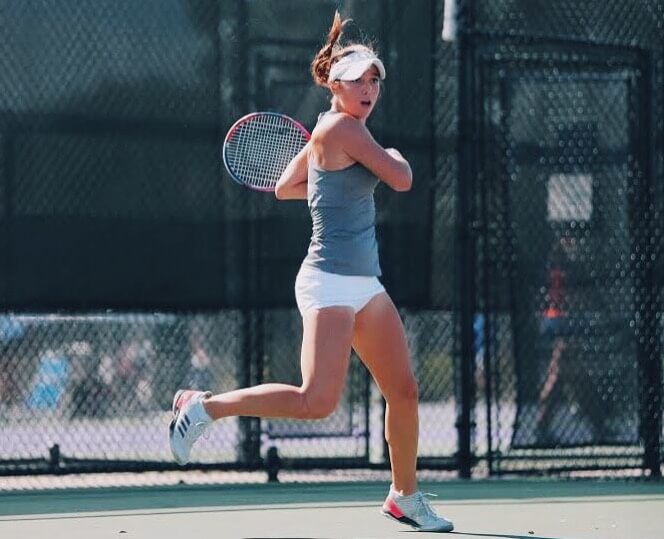 Three-Star Junior Belle Kuhnert
© Contributed Photo
This decision allowed Kuhnert to make another big transition around that time. Originally from Athens, Georgia, Kuhnert moved to Hilton Head Island, South Carolina to join the Van Der Meer Tennis Academy. For about a year, Kuhnert has trained there with coach Brian de Villiers.
Kuhnert and de Villiers were a great match from the beginning.
"My game has been improving steadily over the last year since moving to Van Der Meer Academy and working with Brian," Kuhnert said.
The biggest difference Kuhnert has noticed is in her mental game.
"Being aware of how I am thinking and talking to myself in practice has made me calmer and more positive in difficult matches," she said. "I also credit my work ethic. If I can control one thing, it is the effort I put into everything I do. I have been much more confident in my game and my ability to grind out any match even when I am not playing my best."