NCAA News
NCAA Takes Major Financial Hit and More Could Be Coming
by Rhiannon Potkey, 29 March 2020
Could more college tennis programs be cut in the future?
In the wake of the coronavirus (COVID-19) pandemic, it's a question that unfortunately needs to be asked.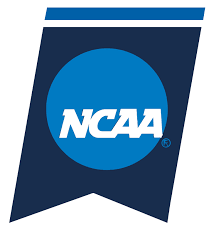 Like nearly every sector of society, COVID-19 is taking a big financial toll on the NCAA and its member institutions.
The NCAA announced last Thursday it will distribute only $225 million to its Division I member schools in June, nearly two-thirds less than the $600 million scheduled to be handed out in installments from April to June. The financial hit resulted from having to cancel the lucrative NCAA basketball tournament.
At the lower levels, Division II was projected to receive $13.9 million, $30 million less than last year, while Division III was expected to receive $10.7 million, which is about $22 million less than last year.
If the college football season can't be played in the next academic year, the financial impact on athletic budgets across the country would be disastrous. Entire programs may need to be cut and scholarships reduced as part of cost-cutting measures.
Some have already suggested cutbacks on operating championship events to help save money. The NCAA spent $153.8 million to run championship events last year.
Claremont-Mudd-Scripps athletic director Erica Perkins Jasper has a wide range view of college athletics, having been a Division I athlete and coach and past chief operating officer of the ITA.
"It's going to be a scary time for a lot of people, especially for non-revenue Olympic sports," Perkins Jasper said. "I think this is a good opportunity for everyone in college athletics to pause and reflect on what your dollars rely on and how you utilize the dollars you have in your budget."
The NCAA still has a lot more issues to work through given all the recent upheaval and unknown future timelines.
The NCAA Division I Council Committee is voting Monday on whether student-athletes who participate in spring sports should be provided eligibility relief after having their seasons canceled early.
The NCAA's Division II and III administrative committees have already announced that all spring sport athletes will get an extra year of eligibility.
Leave a Comment
More College Coverage
16-Jun-2020
North Carolina Central Men Honored For Community Service
At a time when the nation is roiled in protests over racism and social injustice issues, the North Carolina Central University men's tennis team was honored as the national ITA Community Service Award winner for Division I men. The HBCU program accumulated 556 hours of community service during the 2019-20 season.
29-May-2020
ITA's Summer Circuit Stays On Schedule
Despite the Covid-19 pandemic, the ITA still plans to hold its Summer Circuit events in the coming months. Health and safety guidelines will be enforced and other changes will be made to help more matches get played.
26-May-2020
ECU Cuts Programs, Leaves Recruit Searching For New Options
Christopher Johns was excited about starting his college tennis career at East Carolina University in the fall. But after ECU cut both tennis programs last week, Johns is now scrambling to find a new college option in a tight window.
About Rhiannon Potkey
Rhiannon Potkey is a veteran sportswriter with more than two decades of experience in journalism. Potkey has covered many sports at many levels and has a passion for finding great stories. Potkey has covered the U.S. Open, junior sectional and national events, college conference championships and Davis Cup matches. Potkey is currently Content Strategist for Tennis Recruiting. You can reach Rhiannon by email at
[email protected]
.