Special from
Zoo Tennis
As a five-star recruit, New Jersey's Derek Hsieh drew interest from many Division I programs, particularly after a big jump in Tennis Recruiting Network's national rankings two years ago. But the 17-year-old high school senior wanted to emphasize the academic side of the recruiting equation, which led him to verbally commit to Division III's University of Chicago.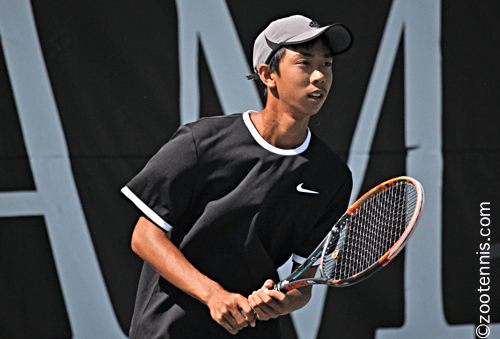 Five-Star Derek Hsieh Has Committed to Chicago
© Zoo Tennis
"I really valued education when picking a school and Chicago is one of the most prestigious. Its tennis team is closer to D-I, so I thought it was a really good fit for me," said Hsieh, who also took visits to Davidson and Yale. "I liked how they put education above the tennis; they saw me as a student, instead of an athlete. For the future, that's what I need. I am thinking of majoring in economics, since that's what they're known for."
Hsieh believes the prospect of playing college tennis at a top university was a major factor in his improvement in the Class of 2020 rankings, where he went from a high of 120 in 2018 to 60 the following year.
"During that time I started putting much more time into it, changing my mindset, because I knew that college was on the horizon," Hsieh said. "So that motivated me more to do the hard work and to focus."