USTA News
USTA To Provide Relief Fund, Status of U.S. Open Undetermined
by Rhiannon Potkey, 16 April 2020
The USTA plans to oversee a commitment of more than $50 million to help tennis deal with the impact of the coronavirus pandemic at the grassroots level.
USTA's new CEO Mike Dowse discussed the plans on Thursday, while also saying a decision of whether to postpone or cancel the U.S. Open is expected by June.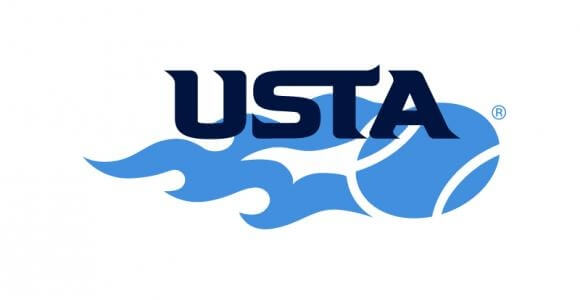 The total amount of the future support provided by USTA and its industry partners, including economic assistance packages and a telephone hotline for those emotionally impacted by the pandemic, will be affected by the financial success of the 2020 U.S. Open, which is scheduled to begin August 31.
But the Grand Slam tournament's status remains in doubt. Located in New York City, a pandemic hot spot, and requiring travel from players across the world, the U.S. Open's fate will largely be determined by the advice of medical professionals and government leaders.
The French Open's start was postponed from May until September and Wimbledon was canceled. The ATP and WTA tours have suspended play until at least mid-July.
"Obviously our ambition is to run the tournament. It's the engine that drives our organization, our governing body. Having said that, that won't be the driving factor," Dowse said. "The driving factor will be the health and well-being of the players, the fans and our staff."
The Billie Jean King National Tennis Center, which hosts the U.S. Open, is currently being used to help alleviate the strain on local hospitals. The area that houses indoor courts in Flushing Meadows has been converted into a medical facility, and the kitchens at Louis Armstrong Stadium have been used to put together meal packages for patients, workers, volunteers and schoolchildren in the city.
Although Dowse said holding the U.S. Open without fans is "highly unlikely," the USTA is "not taking anything off the table."
Having the event staged without fans would mean a big cut in revenue from the loss of ticket, merchandise and food sales. But there is no certainty how many fans will even want to travel to New York given how widespread the infections have been in the state during the pandemic.
"Things are fluid," Dowse said. "If the medical experts come back and say, 'Here is a foolproof way of running a very safe tournament; unfortunately, it has to be without fans,' we may reconsider and look at it."
In terms of the relief package, the USTA is cutting more than $20 million from its budget by reducing salaries of its management, eliminating programs in player development and marketing and deferring all non-essential capital projects. The amount includes money saved by temporarily closing the USTA National Campus in Lake Nona, Florida.
A survey conducted in March found that 85 percent of tennis facilities around the U.S. were closed because of stay-at-home orders, which Dowse estimated has increased to 90 percent at this time.
Among the ways USTA plans to assist the grassroots tennis industry:
Facility Grants: USTA facility grants are being developed to support facilities in need of financial support to reopen. This funding, expected to reach more than $5 million in total, will come from both USTA National and the USTA Sectional offices. Funding criteria, award levels and the application process are being finalized and will be available on or before May 1.
Certified Tennis Professional Membership Grants: The USTA is working with the USPTA and PTR to ensure that certified tennis professionals are able to renew their annual membership dues moving into 2021. This will allow tennis providers to maintain their liability insurance, be Safe Play compliant, and continue to have access to educational opportunities. Grants are expected to exceed $2.5 million.
The USTA Foundation will provide $5 million in program support, grants and scholarships to grassroots tennis and education organizations supporting underserved communities through the National Junior Tennis and Learning network.
Access to legal expertise with links to identify and claim government support through the CARES Act at http://www.tennisindustryunited.com.
The hosting of all tennis offerings from key organizations within the tennis industry on one central site to enable ease of access of key offerings available at http://www.tennisindustryunited.com.
Free access to online continuing professional development for facility owners and managers and tennis professionals at http://www.tennisindustryunited.com.
Free phone support to help the tennis industry cope with the emotional impact of COVID-19 through the USTA's health provider, Aetna. Those needing to utilize this service can call 1-833-327-AETNA and reference the USTA.
A dedicated email address, [email protected], has been created for those in the industry to submit specific queries regarding available COVID-19 support.
Daily updates and guidance by leading experts will be made available on http://www.tennisindustryunited.com that will give specific information about key steps to take to navigate the pandemic.
The USTA will provide a free website builder tool with marketing and content resources for facilities and pros.
The USTA National office has recommitted as its top priority the continuation of the "grow the game" funding commitments of $35 million to community tennis programming in 2020 and 2021. These funds are distributed through the 17 USTA Sections to get the money closer to grassroots decision-makers and fund grassroots tennis programs at parks, schools, NJTLs and a variety of other local efforts. Tennis providers are encouraged to connect with their local USTA offices to explore Section, District and State offerings.
Leave a Comment
More Roundup Articles
28-Apr-2020
Hot 100 List - April 2020
It's time to unveil the April 2020 edition of the Hot 100. The Hot 100 features 100 boys and 100 girls who have been playing outstanding tennis. These players have substantially improved their rankings over the past month.
13-Apr-2020
USTA Prolongs COVID-19 Suspension, Cancels Some Events
After discussions with its Medical Advisory Committee, the USTA is extending the suspension of USTA sanctioned events and products through May 31 and has canceled some events due to the global coronavirus pandemic.
20-Mar-2020
Hot 100 List - March 2020
It's time to unveil the March 2020 edition of the Hot 100. The Hot 100 features 100 boys and 100 girls who have been playing outstanding tennis. These players have substantially improved their rankings over the past month.
About Rhiannon Potkey
Rhiannon Potkey is a veteran sportswriter with more than two decades of experience in journalism. Potkey has covered many sports at many levels and has a passion for finding great stories. Potkey has covered the U.S. Open, junior sectional and national events, college conference championships and Davis Cup matches. Potkey is currently Content Strategist for Tennis Recruiting. You can reach Rhiannon by email at
[email protected]
.