Commitment Profile
Asokumar Recovers From Illness to Reach College Tennis Goals
by Rhiannon Potkey, 19 May 2020
Arjun Asokumar took a few steps into school when he suddenly fell to the ground. His sister grabbed him and walked him back to their mom's car.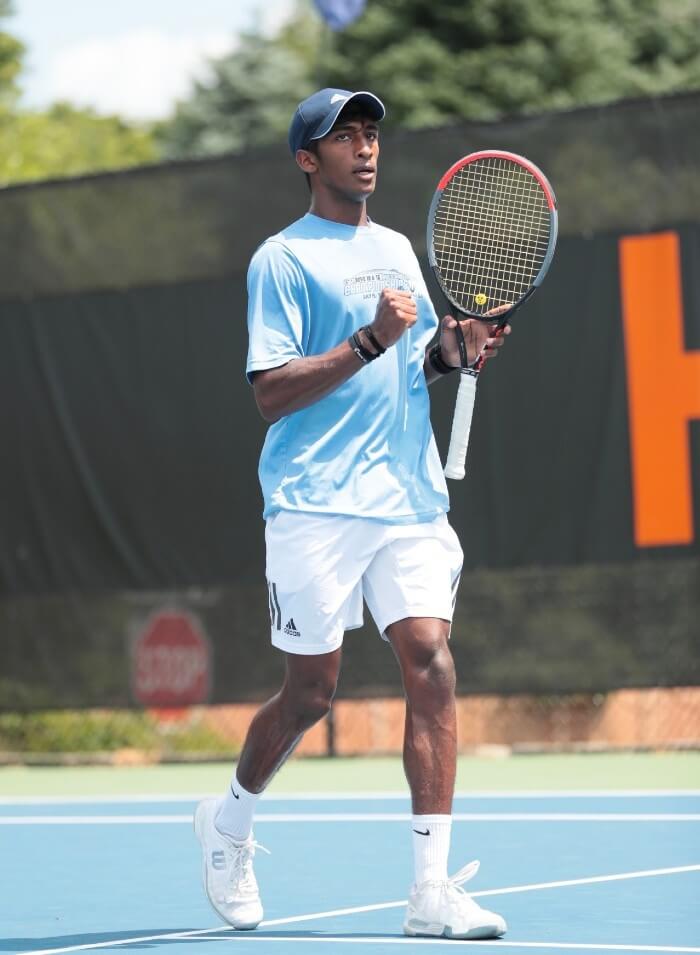 Five-Star Arjun Asokumar Has Committed to Johns Hopkins
© Contributed Photo
The 13-year-old was suffering from cerebellar ataxia, a disorder that occurs when the cerebellum becomes inflamed. It resulted from complications from Influenza B, and impacted his speech and coordination.
Asokumar spent time in a wheelchair, and was told he may not be able to play competitive tennis again. The Chicago native had just risen to five-star status and was having success at national tournaments.
"That put everything on hold. It was definitely a big setback," Asokumar said. "My ranking was all gone and I had to learn strokes again while using the big, fluffy balls and practicing with 9-year-olds. It was definitely a tough time."
Five years later, Asokumar has regained his five-star designation and has committed to play for Johns Hopkins. The senior appreciates the opportunity even more after spending nine months away from tournaments after his collapse and undergoing long sessions of physical therapy.
"I had to learn how to walk again. Then, after I was able to walk and run, I picked up a racket and started to relearn my strokes," he said. "All my muscle memory was completely gone and I needed to learn new strokes. My forehand was funky, but my coach told me to just do what works at the time."