Commitment Profile
After Virtual Visits and Research, Chakladar Chooses MIT
by Rhiannon Potkey, 28 May 2020
Sundeep Chakladar was planning to make official visits once he was accepted to the colleges he was interested in attending. Everything was on track until the coronavirus pandemic brought the world to a halt.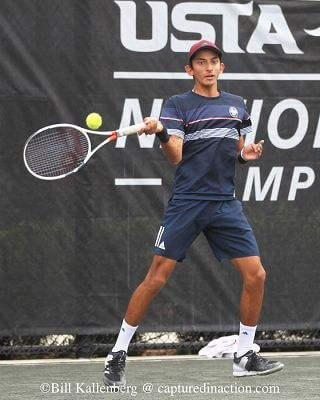 Four-Star Sundeep Chakladar Has Committed to MIT
© Bill Kallenberg/CapturedInAction
The four-star senior from Redondo Beach, California quickly had to find alternative methods to make his decision.
"I had to trust my instincts and go with the one I felt was the best fit for me," Chakladar said. "Even though I couldn't visit, I did so many virtual tours of all the college campuses and reached out to alumni and current students to figure out what the program was like and find out about different classes, coursework and homework."
Although some recruits may feel more comfortable choosing schools closer to home because of the pandemic restrictions, Chakladar did just the opposite. The 17-year-old has committed to MIT in Boston.
"At first, I thought I wanted to stay in California. But once I got the offer from MIT, I realized I shouldn't let location hold me back from making a big decision," Chakladar said. "I wanted to go to a school where I could play on the team and get a good education, and MIT just seemed like the obvious choice for me. It didn't have any flaws."
Academics has always been a big priority for Chakladar. He has a 4.7 GPA and scored a 1540 on his SAT.
"I wanted to find a school with a strong STEM program, and MIT has some of the best science programs in the world," Chakladar said. "I am interested in becoming a doctor or some type of surgeon. I am not sure specifically yet, but I have a lot of time to figure it out."