Commitment Feature
Tulane Commitment Has a Friendly Benefit For Four-Star Theis
by Rhiannon Potkey, 3 June 2020
Brooke Theis will never forget the first time she hit a tennis ball. It's hard to forget when there is blood involved.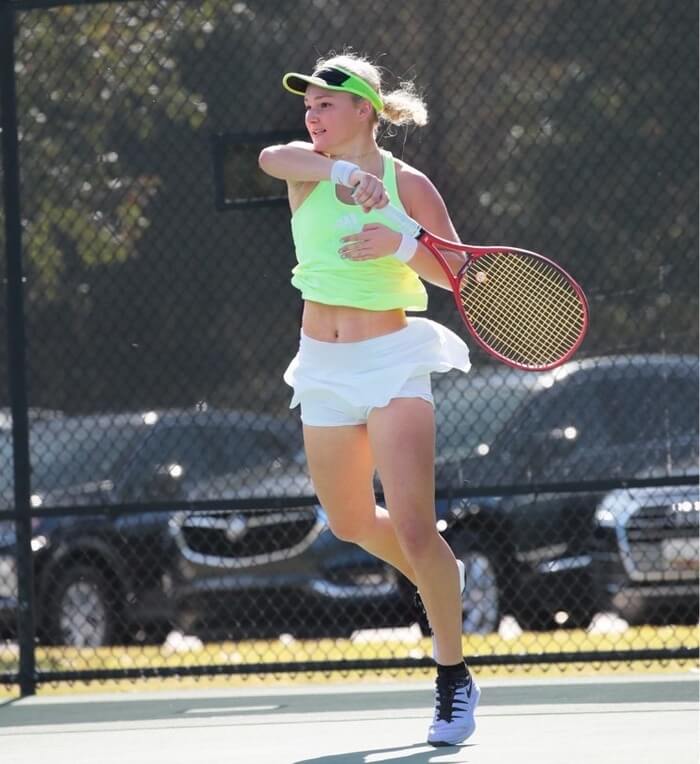 Four-Star Junior Brooke Theis Has Committed to Tulane
© Contributed Photo
Friends of the family owned a club in the Lake Forest, Illinois area, and Theis decided to take her first lesson at age 7.
"The first ball I hit at the pro, I whacked him right in the nose because I was trying to impress him with how hard I could hit. I gave him a bloody nose," Theis said, referring to Steve Wild. "That was quite the story."
Theis hasn't lost her aggression, but she's managed to find more control of where the ball lands as she's aged. The four-star rising senior with a strong forehand and solid net game has committed to play at Tulane as part of the 2021 class.
Theis first discovered Tulane when her close friend, Lahari Yelamanchili, was being recruited to the university in New Orleans. Yelamanchili was a freshman for Tulane this past season.
Theis and Yelamanchili grew up training together, and their bond helped Theis realize how much she would enjoy joining the Green Wave.
"That made a big impact on my decision. I thought it would be really special to play tennis with my friend there," Theis said. "It's something rare and most people don't get to have that."