College Feature
Tsoubanos Completes Journey To Head Coach At Vanderbilt
by Rhiannon Potkey, 13 July 2020
The conversation between Geoff MacDonald and Aleke Tsoubanos began after the Vanderbilt women broke through to win the program's first NCAA title in 2015. MacDonald asked if Tsoubanos would be interested in one day replacing him as the head coach of the Commodores.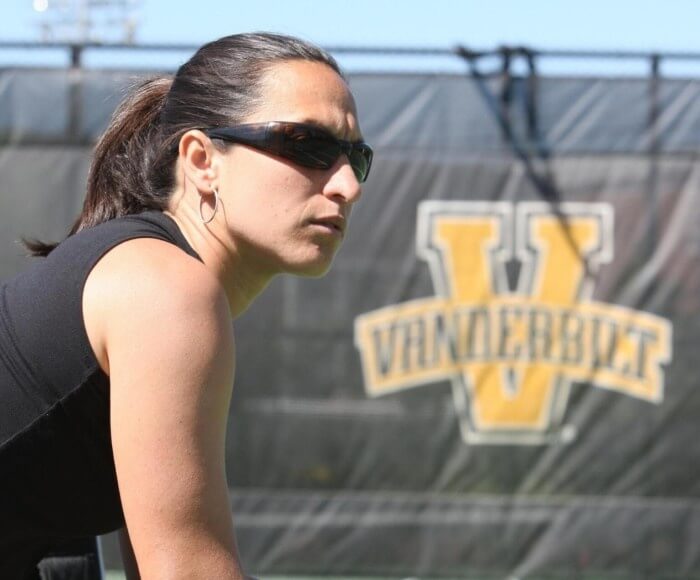 Aleke Tsoubanos Was Promoted To Head Coach at Vanderbilt
© Vanderbilt Athletics
He trusted the former Vanderbilt standout with leading the program, and knew it would mean even more to her than an outsider. MacDonald started calling Tsoubanos "the boss" last year and joked with her about following in his footsteps.
Vanderbilt athletic director Candice Storey Lee told Tsoubanos in May she would soon be named the head coach of the program. The university made her promotion official last week.
Tsoubanos and MacDonald have switched titles, with Tsoubanos assuming the role of head coach and MacDonald staying on as an assistant after 26 years leading the program. Chase Colton, a former 2016 blue chip who played at Wisconsin, will fill out the staff as a volunteer assistant.
"It's an absolute honor and privilege for me to become the next head coach for Vanderbilt women's tennis. It has been a dream of mine to one day be able to lead the program at the university that has afforded me so many opportunities both personally and professionally," Tsoubanos said. "To be able to complete the journey from student-athlete to assistant then associate and now head coach all at Vanderbilt is such a rare path in collegiate athletics and is incredibly special to me."
Although she already had a strong relationship with the current players, their reaction to the news heartened Tsoubanos.
"The team was awesome. I called them each individually to share the news and then we met again via Zoom a few days later when we could coordinate everyone being together," she said. "They were incredibly supportive and genuinely happy for me and that was a great feeling."