College Feature
Mucci Bounces Back From Cut Quickly, Lands Norfolk State Job
by Rhiannon Potkey, 21 July 2020
Mike Mucci didn't expect to be in the job market again so soon. Mucci was hired as the head women's coach at Southern Utah University last July, and led the Thunderbirds through the coronavirus-shortened season.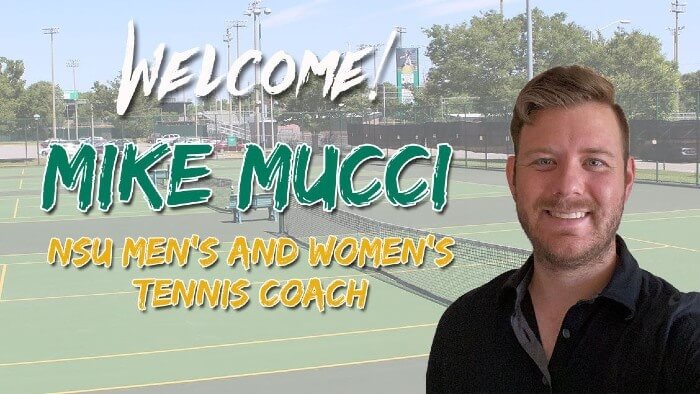 Norfolk State Announced Mike Mucci's Hiring on July 13
© Norfolk State Athletics
He found out in early June the program was being cut, giving him less than a year of affiliation with Southern Utah.
"I think it's always a surprise. It's one of those things where you don't think it can happen to you," Mucci said. "You hear of other people getting cut, but until it happens to you I don't think it ever feels totally real."
But Mucci, 28, was more fortunate than most. He spotted a job posting on Indeed.com shortly after for the head men's and women's job at Norfolk State University that piqued his interest.
"I wasn't sure if it was actually open because they didn't announce the other coach leaving and I didn't see it anywhere else. But I figured I might as well apply," Mucci said. "I got an interview about a week or two later. They seemed to be in a time crunch, so it was a combination of timing and a little bit of luck that I even saw the job."
Mucci's hiring was officially announced last week by the HBCU located in Norfolk, Virginia. He replaces Brittany Pilkington Baine. NSU did not disclose why Pilkington Baine left when contacted about the change. Mucci plans to keep assistant coach Ana Popovic on staff.