Commitment Profile
Chhabra Excited to Return to San Francisco, Join Dons
by Rhiannon Potkey, 23 September 2020
Simran Chhabra made a quick visit to the University of San Francisco when her older sister enrolled at the school in 2016. Although Chhabra didn't get a chance to go back because her sister transferred a year-and-a-half later, she kept the Dons on her radar.
"Just by hearing her experience and the way she loved it and the coaches and teammates made me think more about the school," Chhabra said. "She didn't end up staying, but she had really good things to say about her time there."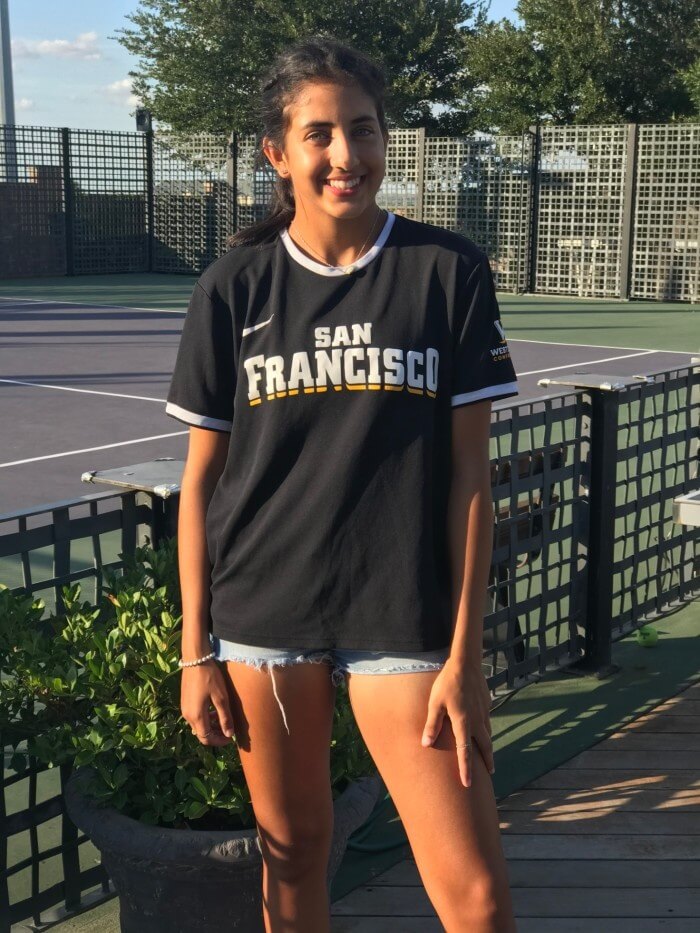 Four-Star Senior Simran Chhabra
© Contributed Photo
Once her own college recruiting process started, Chhabra met USF head coach Peter Bartlett at national hardcourts and engaged in several phone calls. Bartlett offered her a spot on the team, and the four-star senior from Irving, Texas eventually committed to the Dons.
"It was too good to pass up, especially right now with everything going on. Nothing is really promised and you just have to go for it," said Chhabra, referring to the coronavirus pandemic. "I am really excited I did. My parents and sister were extremely happy for me too."
Given the recruiting restrictions in place because of Covid-19, Chhabra had to largely rely on virtual tours to get an idea of each college she was considering.
"I didn't take my official visit, so it was definitely hard for me to make my decision just based on YouTube videos," Chhabra said. "But I guess the more I watched, the more I liked what I saw. San Francisco just felt like the place I wanted to be."