Commitment Profile
Father's Memory Inspires NAU-Bound Morgan Donovan
by Rhiannon Potkey, 24 September 2020
Morgan Donovan knew he couldn't travel to big tournaments. His father was battling cancer, his mother was caring for him and money was tight.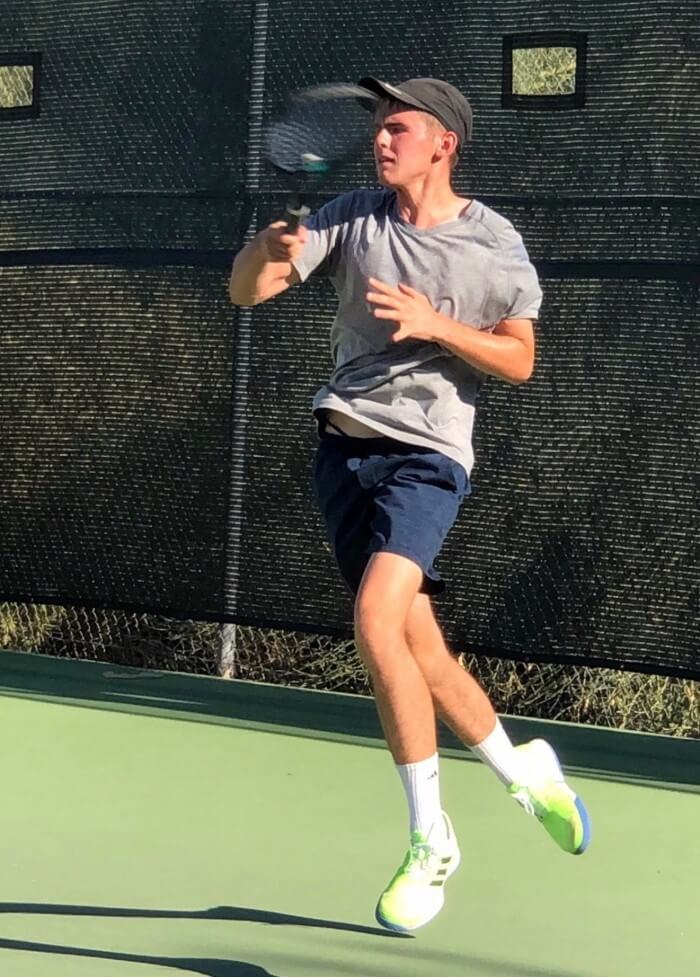 Morgan Donovan Has Committed To NAU
© Contributed Photo
Despite not having an event to prepare for, Donovan never missed a chance to practice. He faithfully arrived at the Eurotennis Academy in Scottsdale, Arizona to train with coach Jeremy Coll.
"The competition is supposed to be the reward and the fun part of it. But he hasn't lost his drive at all despite not having all of those opportunities," Coll said. "A lot of kids may give up and quit because it's so hard on them mentally, but he is not only maintaining his level, he is improving his level."
Donovan's limited results didn't hinder his goal of trying to play college tennis. The five-star senior from Fountain Hills, Arizona has committed to Northern Arizona University.
"From the beginning, I really liked how Coach (Maciej) Bogusz was with me. He was always super consistent and always communicated the right amount," Donovan said. "He has a great reputation from everybody in Arizona, and I am excited to play for him."
Donovan will be following in the footsteps of Coll, who played at NAU from 2001-2005. Despite his allegiance to the Lumberjacks, Coll didn't push Donovan towards NAU. He initially thought Donavan may want to play out of state.
"Of course I was really hoping he would make that choice. I think it's a really good fit for him based off his level and it checks all the boxes for him very well," Coll said. "His choice was all about him, but I am definitely excited for him to be able to play for NAU."
Donovan wishes he could share the moment with his father, Rod, who died two years ago from prostate cancer. Rod, an airline pilot, shared a love of tennis with his son and enjoyed watching him compete.
"Tennis meant a lot to him and I always played for my dad. I think he would definitely be really happy I am going to NAU," said Donovan, who began playing when he was 6. "He really helped me out a lot when I was younger. We used to always play together. Tennis really brought us close to each other."